Bussessivo
Sput&Nik The Window
[English version after the images]
Bussessivo | adj. | adj. s. m.
1.[neologismo] contração das palavras bússola + obsessivo.
2.Determinação constante sobre a localização.
3.Manutenção da sensação de desorientação por efeito de preocupação contínua.
4.Determinação nefasta.
5. Quem ou que padece de bussessão
Bússola | s. f.
1. Caixa com abertura circular, na qual se move uma agulha magnética, colocada horizontalmente na extremidade superior de uma haste vertical, para indicar o rumo e a orientação.
2. Agulha de marear.
3. [Figurado]  Guia.
obsessivo | adj. | adj. s. m.
1. Em que há obsessão.
2. Que ou quem sofre de obsessão.
Numa consulta espírita foi-me recomendado ser "bussessivo." Nos anos que se seguiram procurei por todos os meios descobrir o sentido desta palavra. O sentido deste termo perseguiu-me. A pesquisa não tardou a revelar-se um fracasso.
Voltei um par de anos mais tarde a encontrar-me com a vidente para lhe perguntar o sentido da palavra "bussessivo." A minha dúvida encontrou a surpresa dela: não fazia ideia do que estava a falar. 
Sessão adentro, a vidente diz-me que o período em que precisava ser "obsessivo" terminara. 
A combinação de um sotaque forte e uma audição afectada, resultara numa ficção linguística! Durante anos andei à toa à procura de um sentido irreal.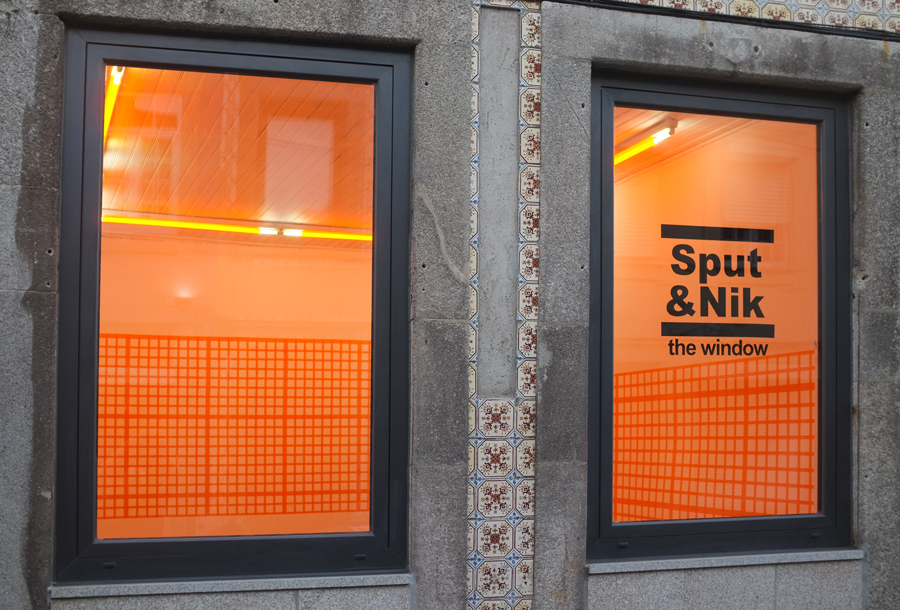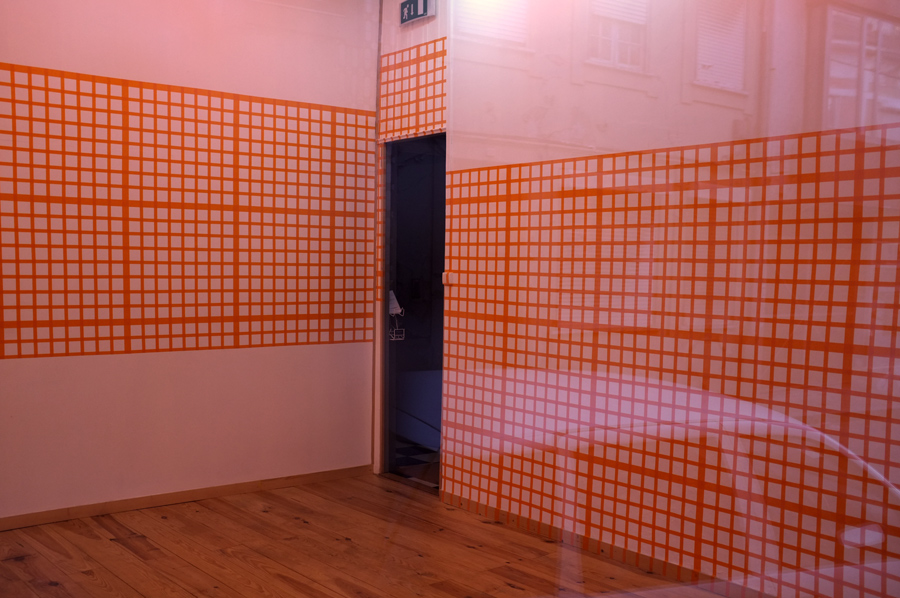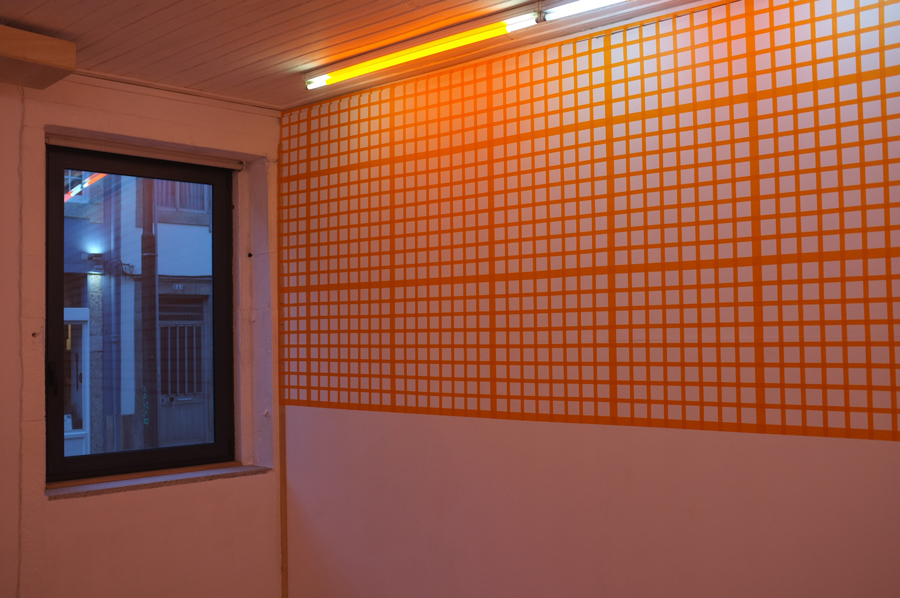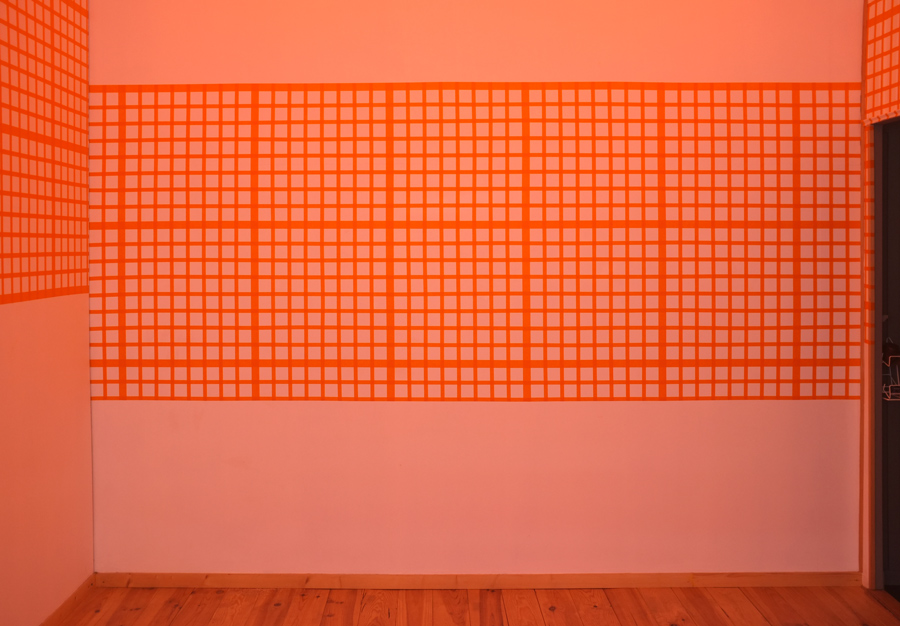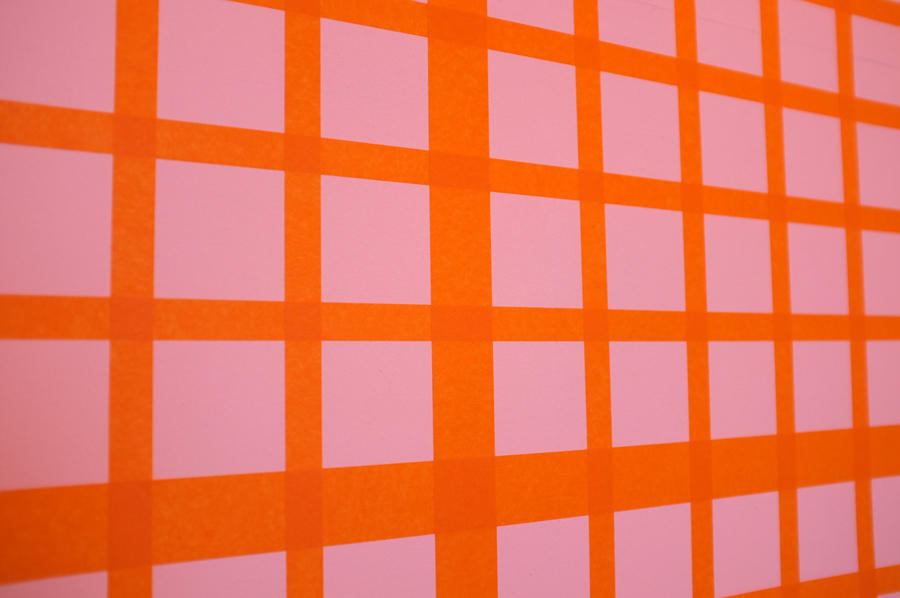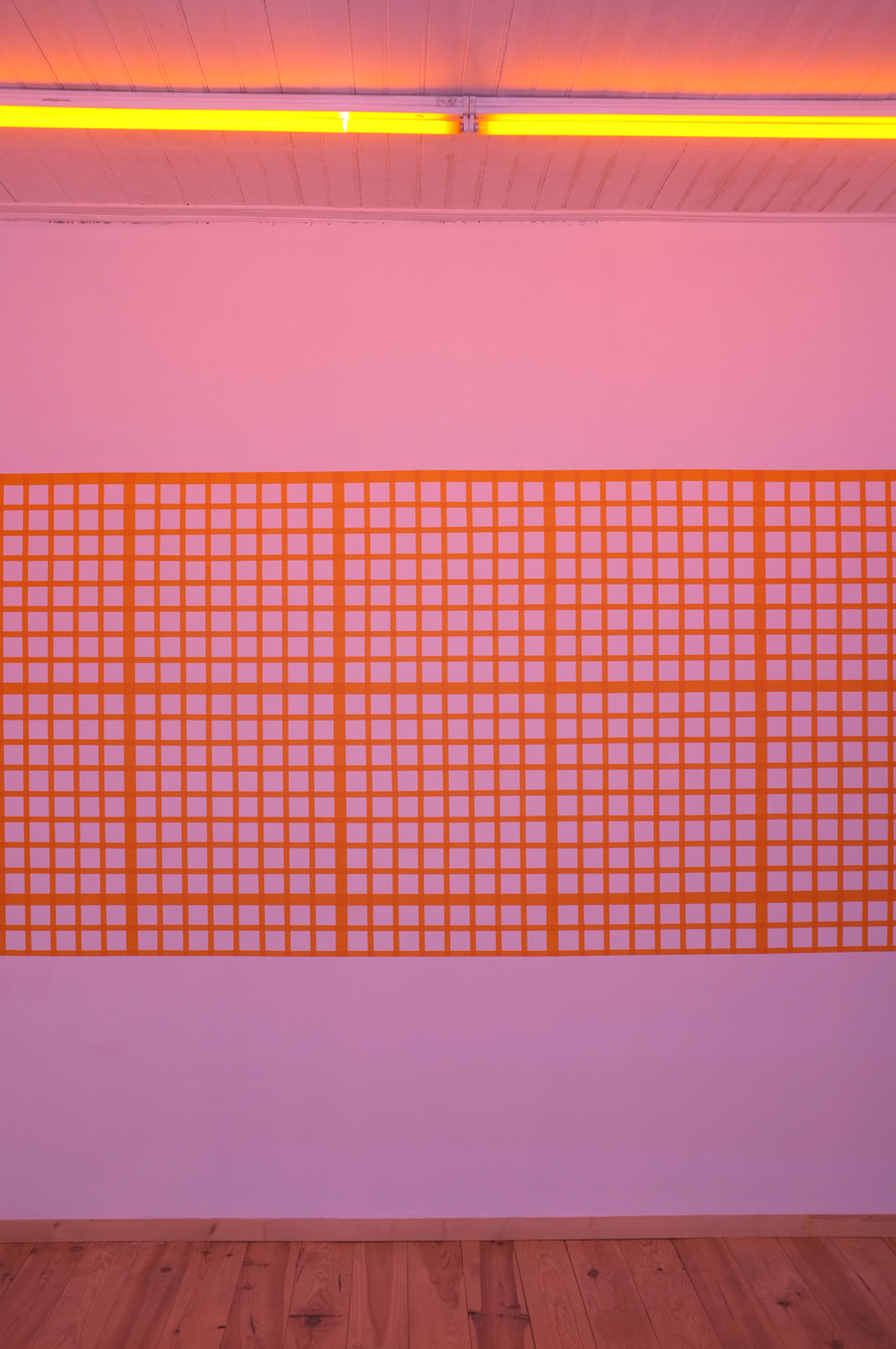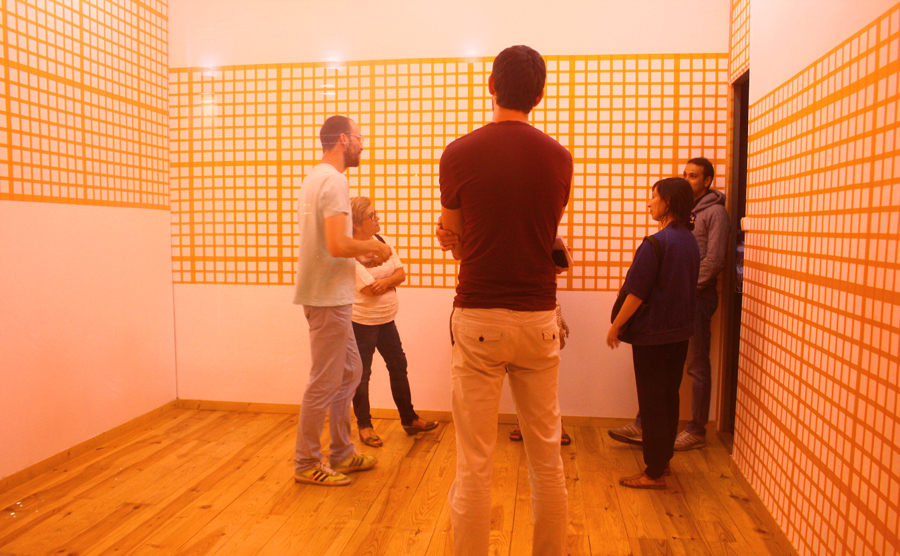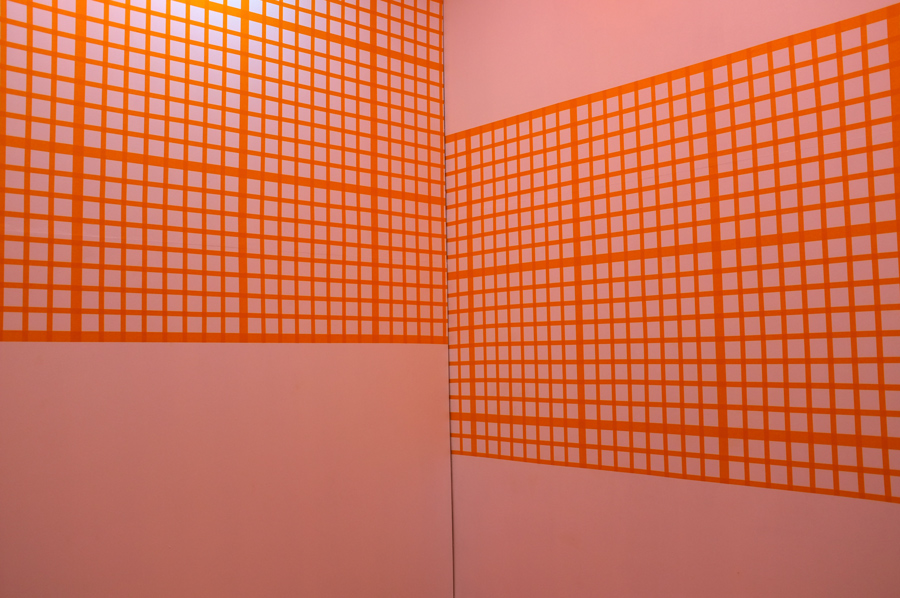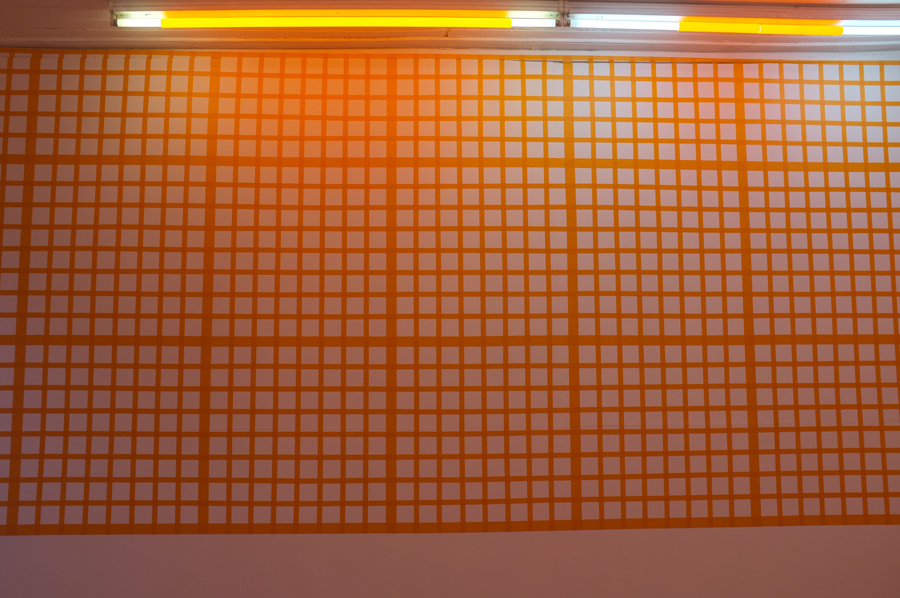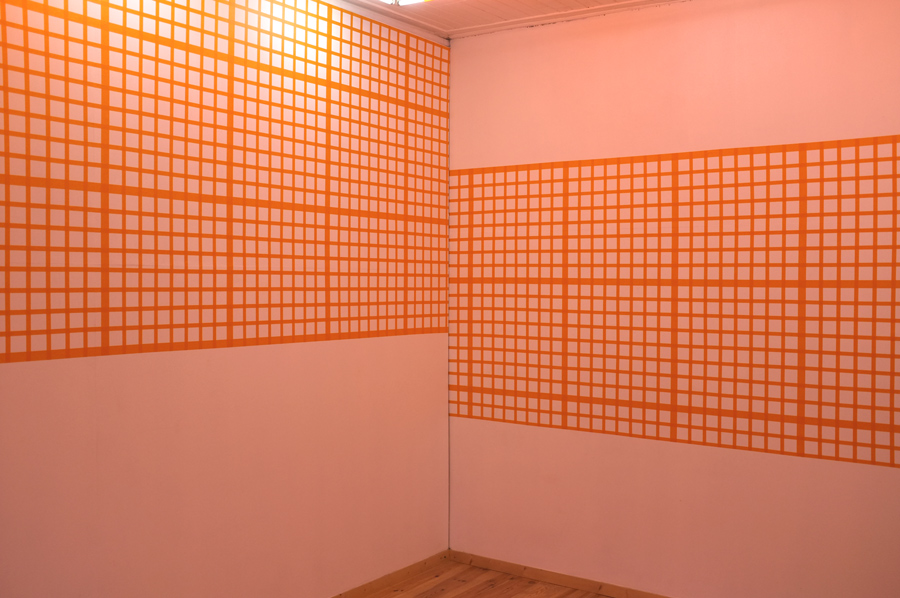 Bussessivo | adj. | adj. s. m.
[um-translatable Portuguese neologism invented by the artist] contraction of the words compass (bússola) and obsessive (obsessivo)
1 - Constant determination of location.
2 - Maintenance of the sensation of disorientation as an effect of continuous worrying.
3 - Negative determination.
4 - Who suffers or that suffers from bussessão.
Compass | n.
1 - a device that is used to find direction by means of a needle that always points north
2 - something that helps a person make choices about what is right, effective, etc.
3 - a tool that consists of two pointed sticks joined at the top and that is used for measuring distances
Obsessive | n.| adv.
1a - tending to cause obsession 1b - excessive often to an unreasonable degree
2 - of, relating to, or characterized by obsession: deriving from obsession
"Bussessivo" is an exhibition exploring how stability dominates most structures of meaning without necessarily offering more complex, more meaningful and more significant or more reliable experiences. Bussessivo explores the tension between the importance of making sense and producing meaning, and less straight-forward modes of making meaning such as obsession and fortune telling.
Bussessivo makes this approach by presenting a sound-installation where two voices utter two slightly different words. Those words are Obssessive and Bussessivo (un-translatable Portuguese neologism invented by contracting the words compass (bússola) and obsessive (obsessivo)).
During a fortune-telling session I was recommended to be "bussessivo." During the following years I searched for the meaning of the word. The meaning of the term haunted me but the search for the meaning came out as a failure.
A couple of years later I met the same fortune teller in order to ask her the real meaning of the word "bussessivo". My doubt met her perplexity: she had no idea what I was talking about. Throughout the session she told me the time I needed to be "obsessive" was now over. It was then that I realized that the combination of her strong accent and my bad hearing produced a linguistic fiction.
For years, I looked in vain for an unrealistic meaning.