Bussessivo
Sput&Nik The Window
[English version after the images]
Bussessivo | adj. | adj. s. m.
1.[neologismo] contração das palavras bússola + obsessivo.
2.Determinação constante sobre a localização.
3.Manutenção da sensação de desorientação por efeito de preocupação contínua.
4.Determinação nefasta.
5. Quem ou que padece de bussessão
Bússola | s. f.
1. Caixa com abertura circular, na qual se move uma agulha magnética, colocada horizontalmente na extremidade superior de uma haste vertical, para indicar o rumo e a orientação.
2. Agulha de marear.
3. [Figurado]  Guia.
obsessivo | adj. | adj. s. m.
1. Em que há obsessão.
2. Que ou quem sofre de obsessão.
Numa consulta espírita foi-me recomendado ser "bussessivo." Nos anos que se seguiram procurei por todos os meios descobrir o sentido desta palavra. O sentido deste termo perseguiu-me. A pesquisa não tardou a revelar-se um fracasso.
Voltei a encontrar-me com a vidente uns anos mais tarde para lhe perguntar o sentido da palavra 'bussessivo.' A minha dúvida encontrou a surpresa dela: não fazia ideia do que estava para ali a falar. 
Sessão adentro, a vidente diz-me que o período em que precisava ser 'obsessivo' terminara. 
Foi então que percebi como o seu forte sotaque do norte de Portugal distorcia a palavra 'obsessivo'! Durante anos andei à procura de um sentido irreal.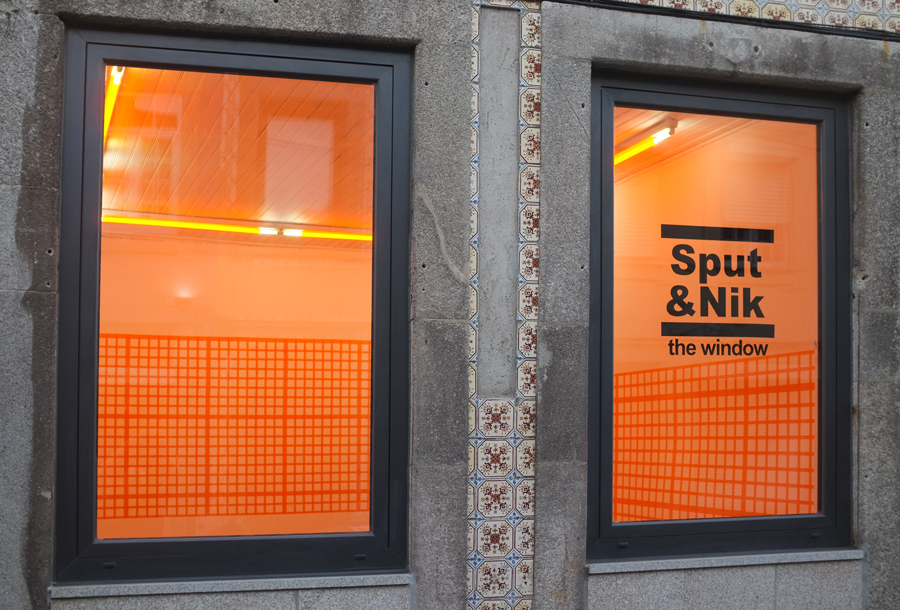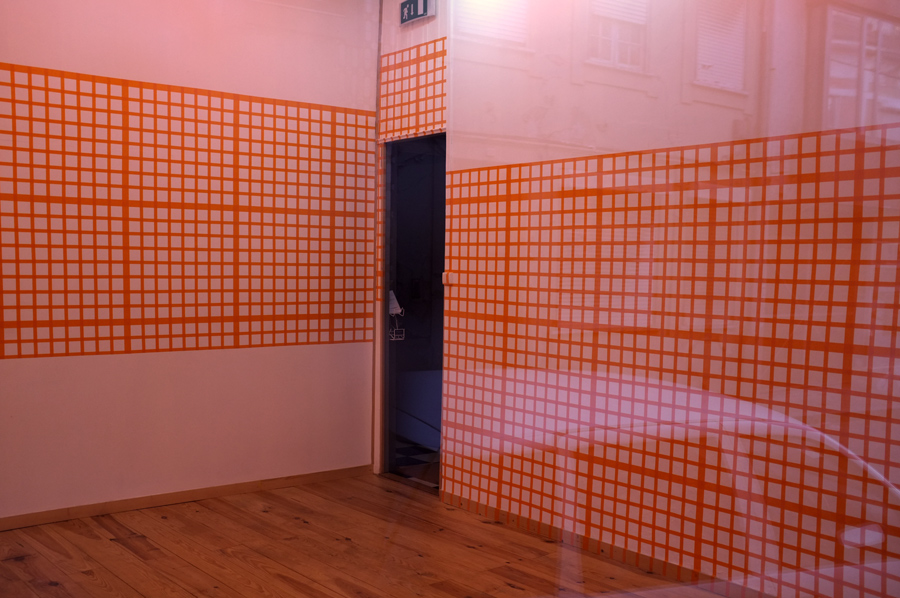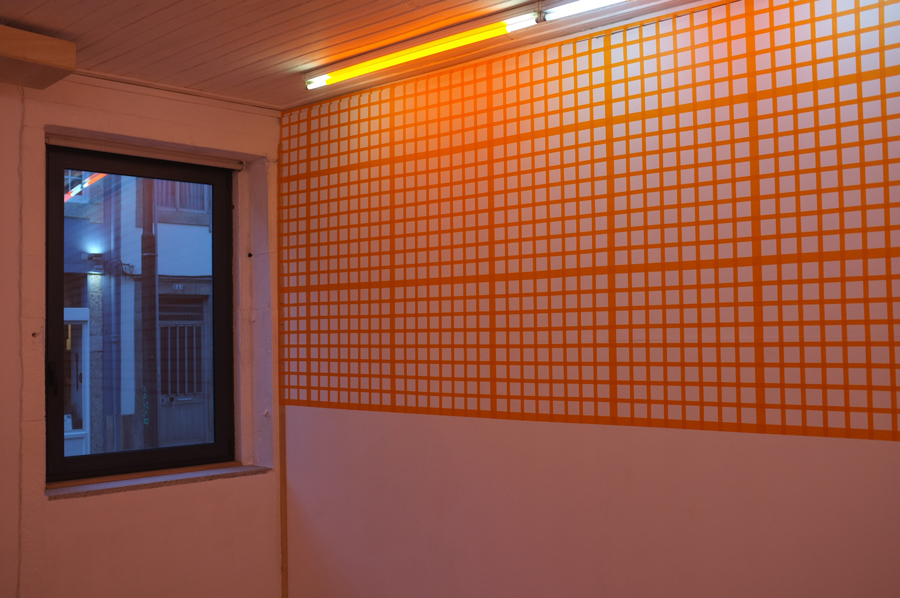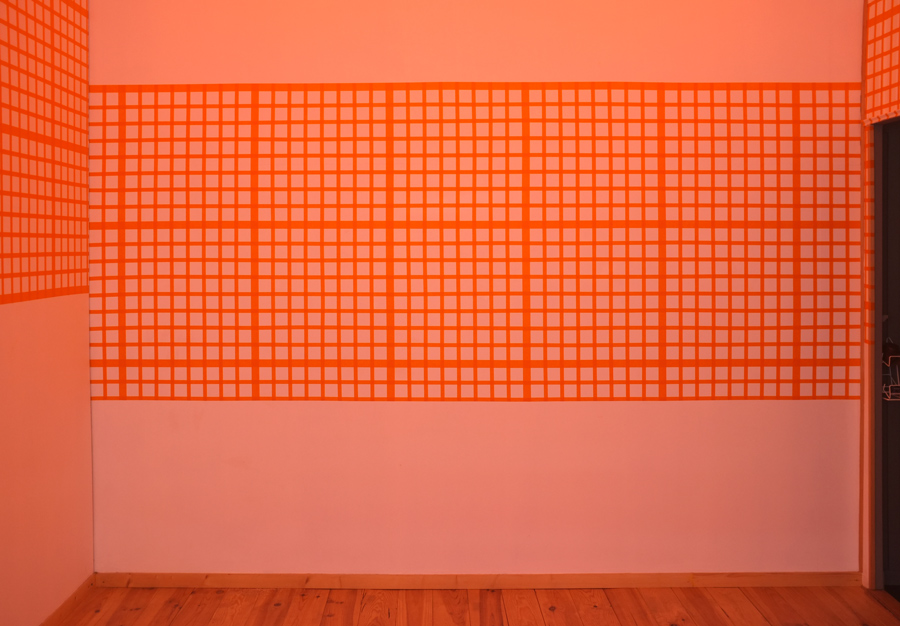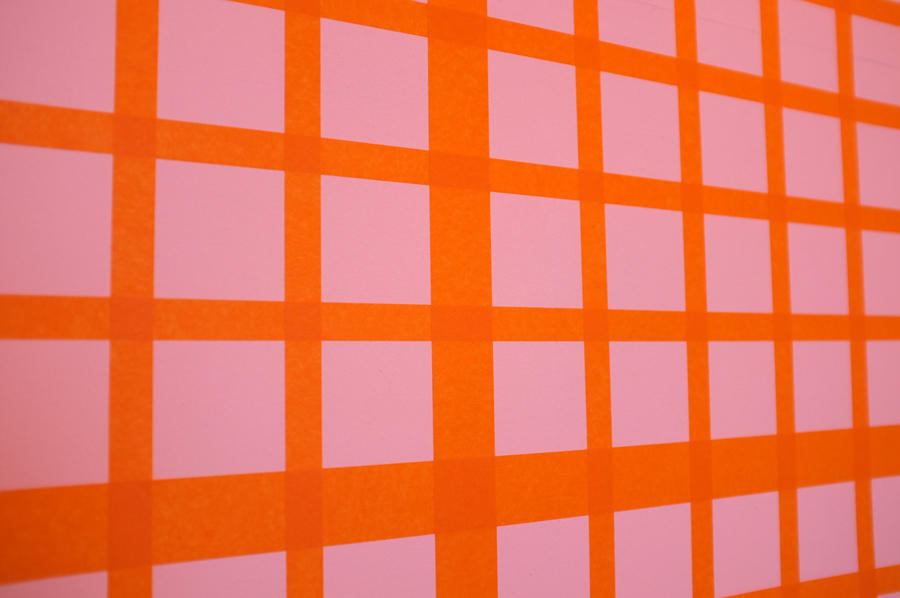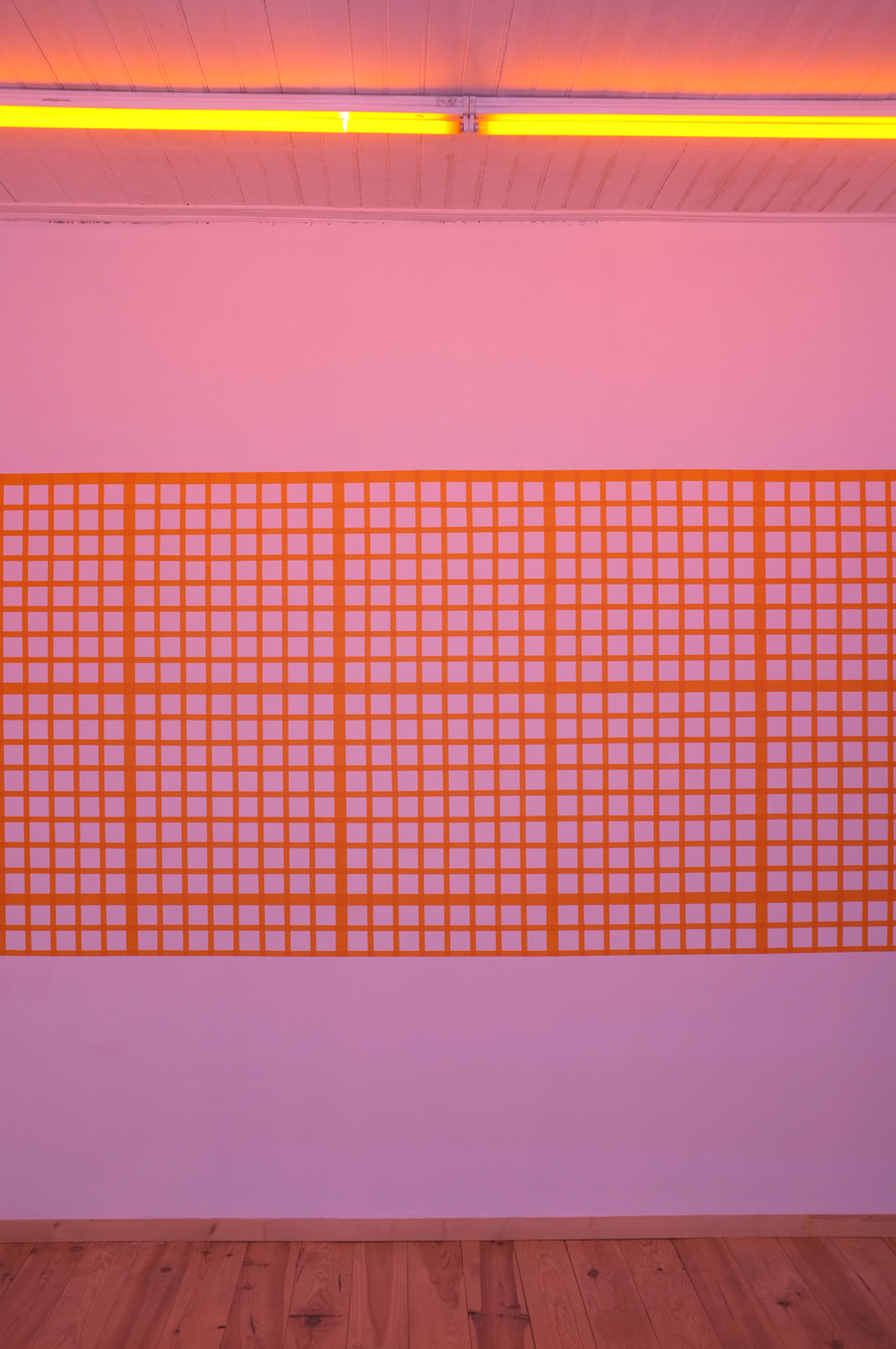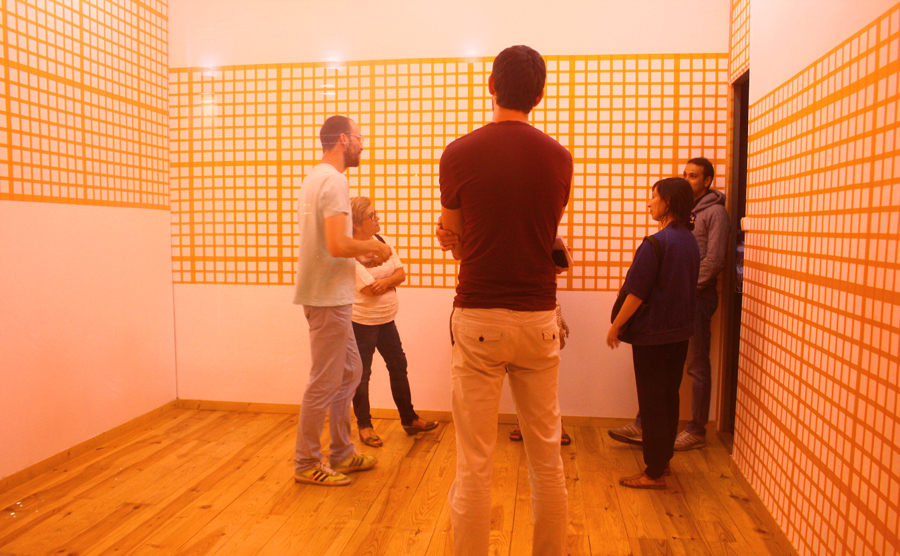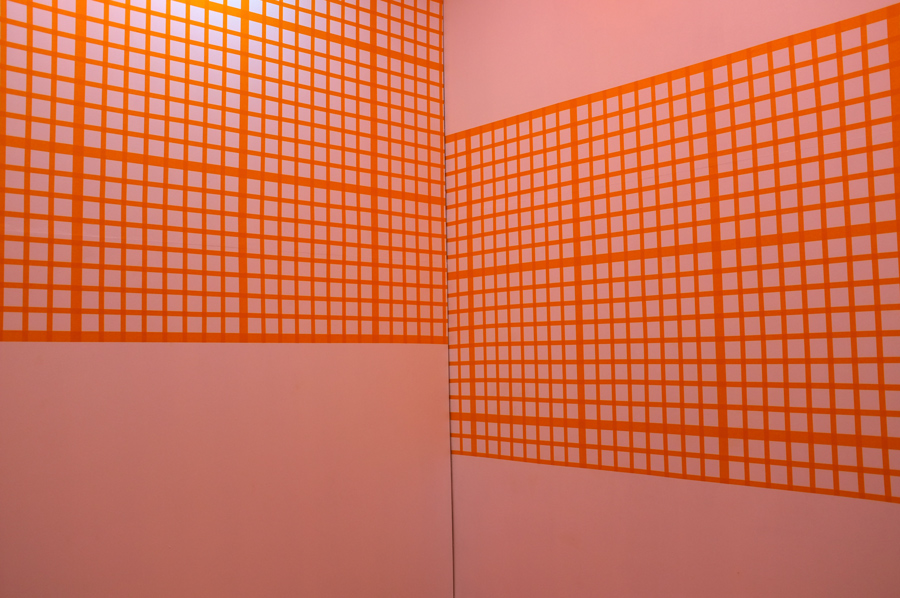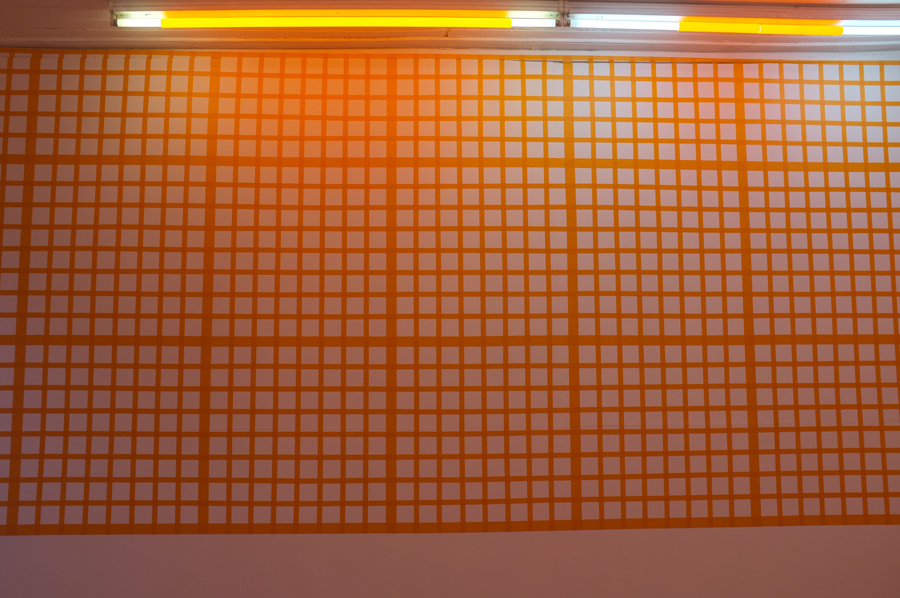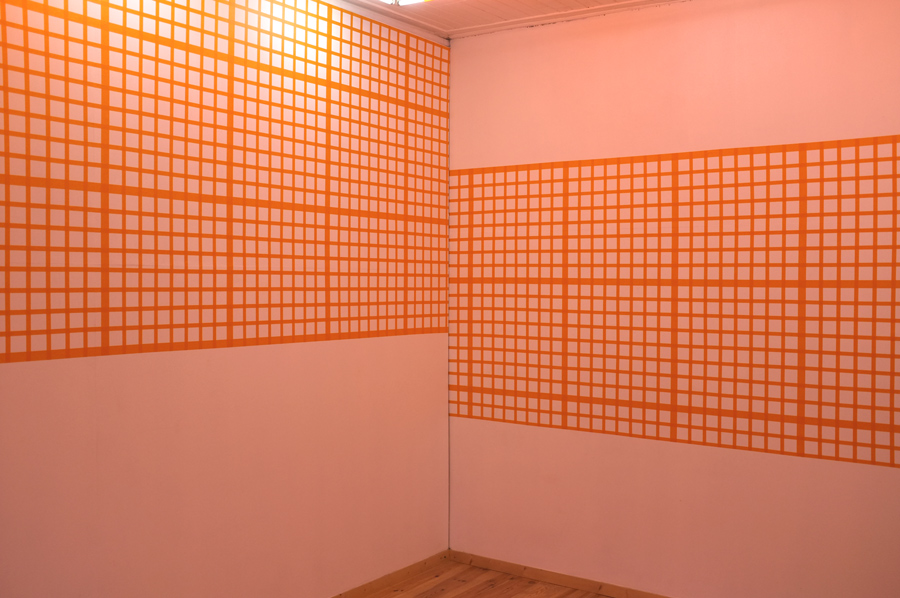 Bussessivo| adj. | adj. s. m.
[untranslatable Portuguese neologism invented by the artist] contraction of the words 'compass' (bússola) and 'obsessive' (obsessivo)
1 - Constant determination of location.
2 - Maintenance of the sensation of disorientation as an effect of continuous worrying.
3 - Negative determination.
4 - Who suffers or that suffers from bussessão.
Compass | n.
1 - a device that is used to find direction by means of a needle that always points north
2 - something that helps a person make choices about what is right, effective, etc.
3 - a tool that consists of two pointed sticks joined at the top and that is used for measuring distances
Obsessive | n.| adv.
1a - tending to cause obsession
1b - excessive often to an unreasonable degree
2 - of, relating to, or characterized by obsession: deriving from obsession
Bussessivo points to challenges in communicating and making sense.
Bussessivo is also an attempt to translate spatially the affect of obsession.