Double Exposure
Video HD-PAL; 8''
2017
presented in the exhibition "You got to say yes to another access"
for the 2nd Research Pavilion at the 57 La Biennale di Venezia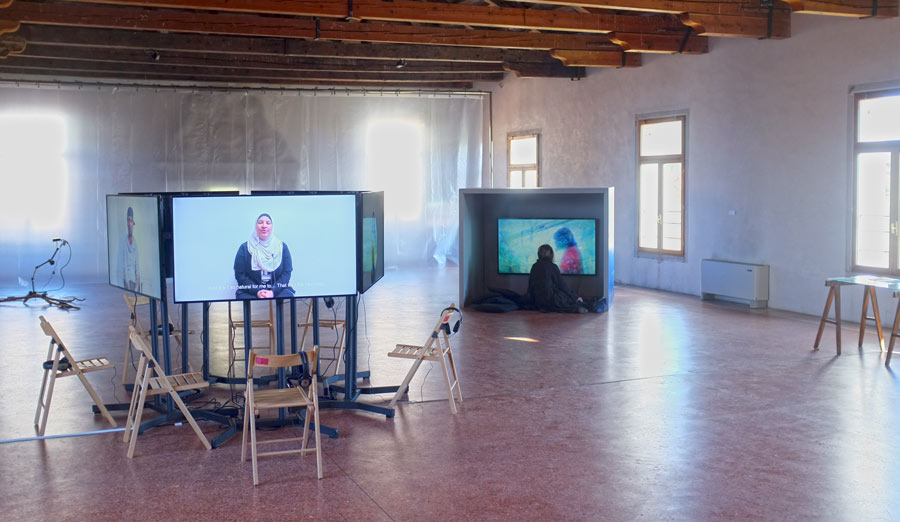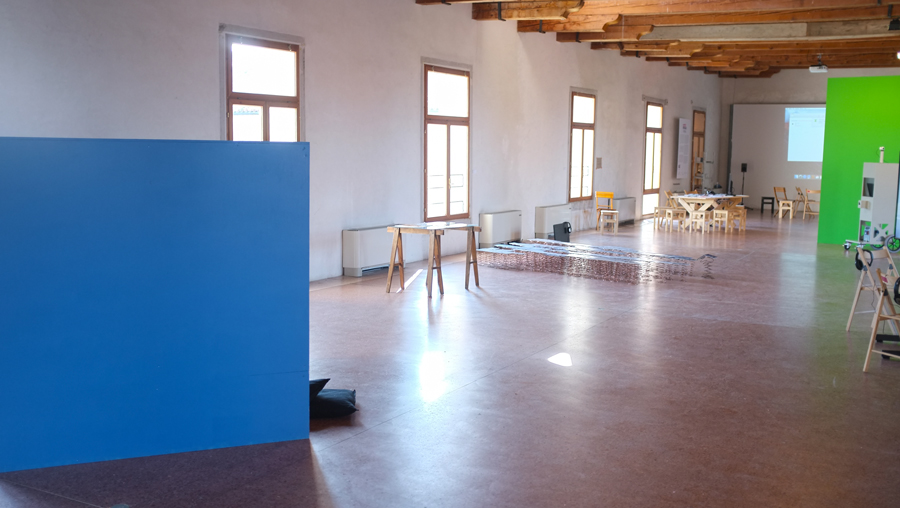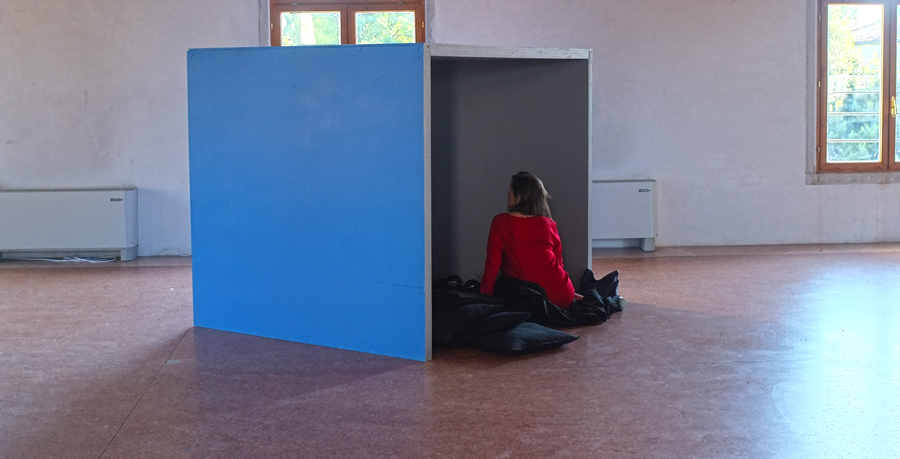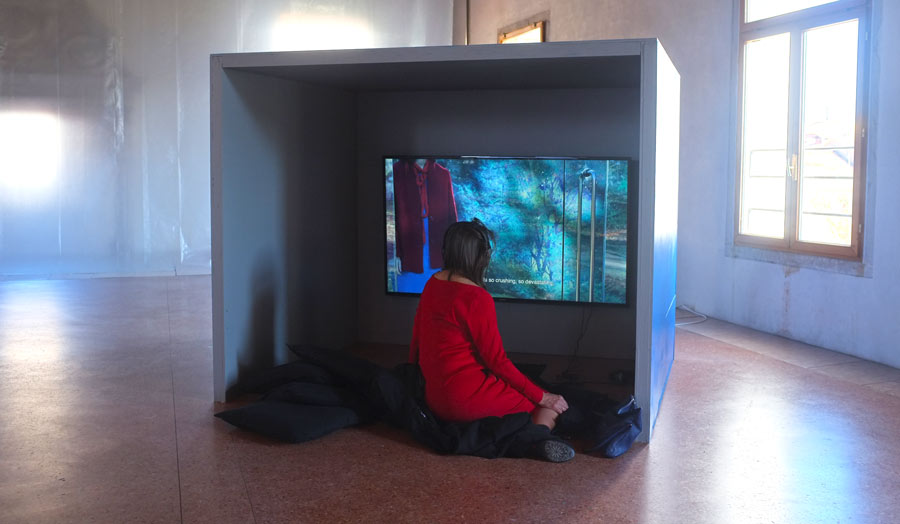 Responding to the call of "Utopia of Access" Double Exposure explores the limits of translation of artistic experience and the capacity to fully expose an artistic research. It gives attention to the absent, the inform, what is left out of possibility to be explained, exposed in the documentation of experience by presenting a video narrative spoken from the point-of-view of shadows.
Double Exposure is thought as a video-poem that requires a capacity to endure through the listening of a dense and opaque text, while being in constant competition with shifting images.
The narrative in Double Exposure includes inserts of the text "The Wanderer and its Shadow" by Friedrich Nietzsche (the story of a wanderer surprised by the fact that his shadow started to talk back at him) and changes from the mode of dialogue to a mode of reflexive monologue. The script of the video also includes minor passages from Virginia Wolf, Mark fisher, Paul Auster and Elizabeth Araújo Lima.
Double Exposure gradually moves from an emphasis on documentation of the real, to a relation with a real dominated by shadows, to socials existence of the sad, the folly, depression, moving into matters of existential politics and hauntology as relevant contemporary debates.