Pre-text
MOMENTUM 10: The Emotional Exhibition
8.Jun - 9.Oct
Curated by Marti Manen
Pre-text is a work created for Momentum10 that exists both within Momentum kunsthall and in the public space of Moss. Pre-text is a continuation of a project started in 2012 in which I find texts in books and paint over the pages to capture words and phrases I want to (but never can) remember forever. The context from which the words originated are thus vulnerable to new interpretations, an excuse to find something in the inner state of others, within their deeper motivations, that is our own.
Pre-text considers the troubled relationship of translating experiences into words, and in particular, how this relationship between experiences and words reflects the tension between the political and private emotions. On the large advertising light box inside Momentum kunsthall, I've selected two phrases in order to stress this relationship: "Who cares about politics when there are flames licking at your insides?" and "Words had always represented a wholly unrealizable territory of the feelings, of the heart." These phrases come from texts by Karl Ove Knausgård and Laurence Durrel.
On the walls surrounding the light box are an additional 200 phrases from books that I've painted into memory.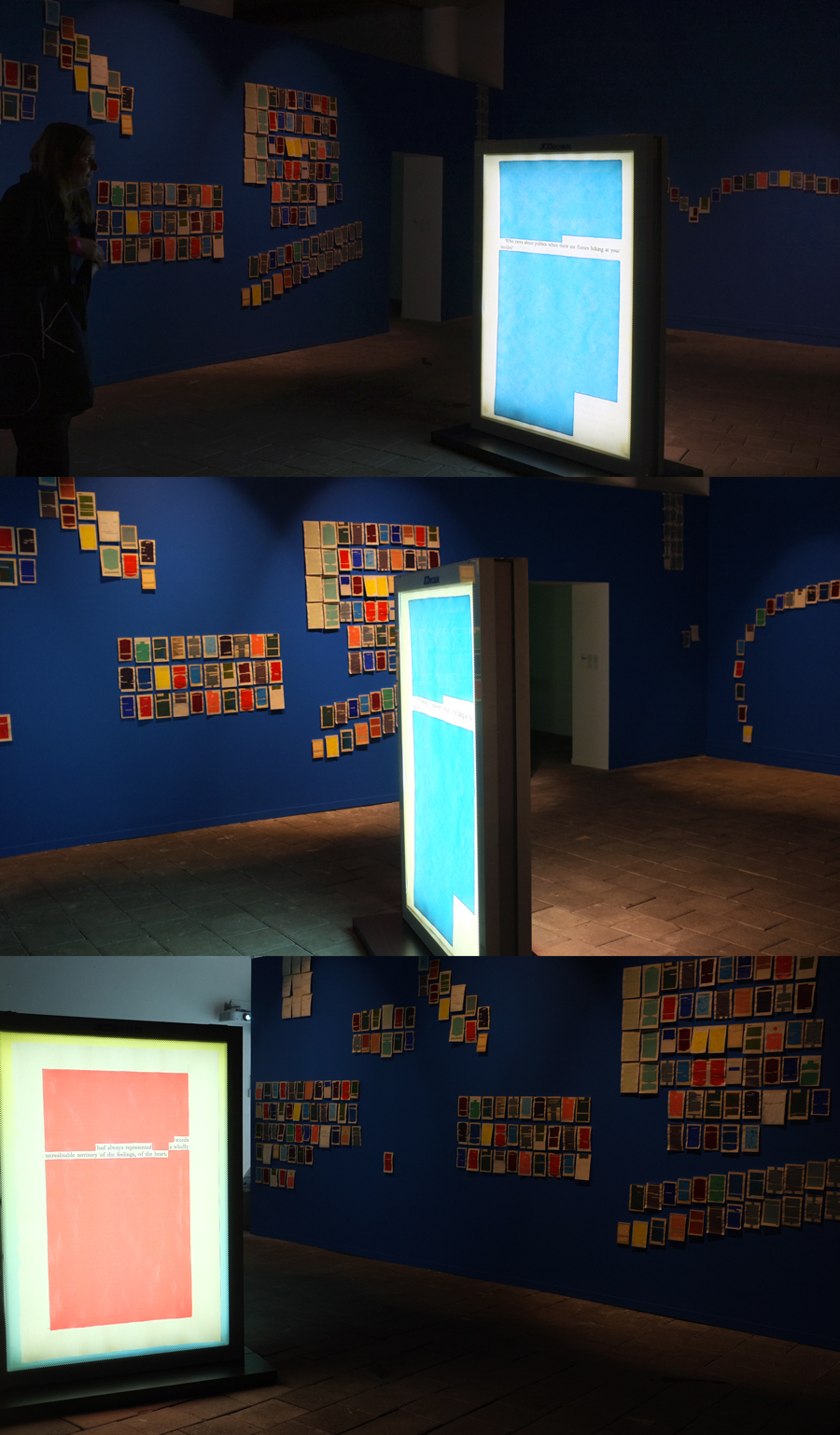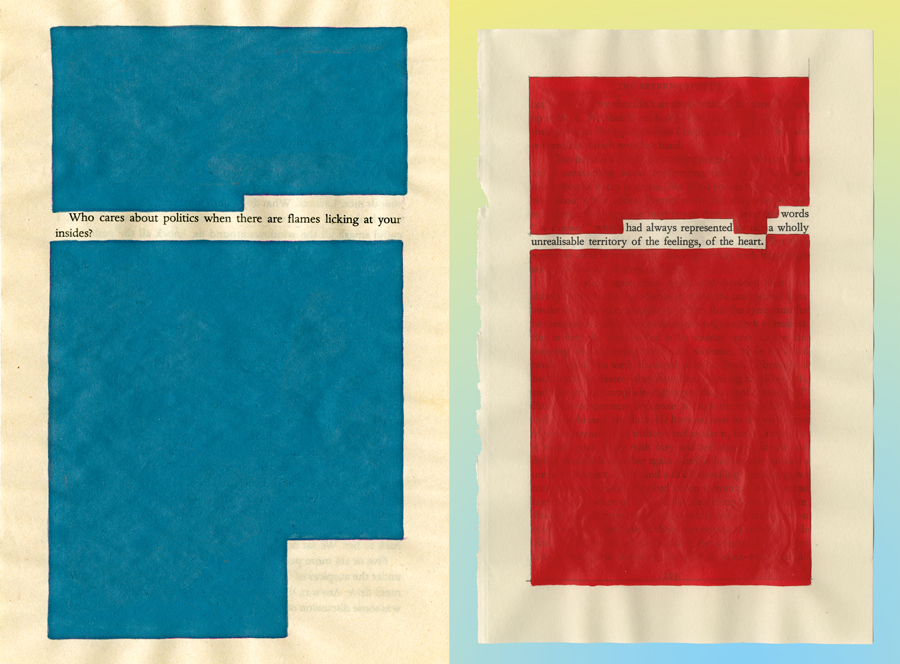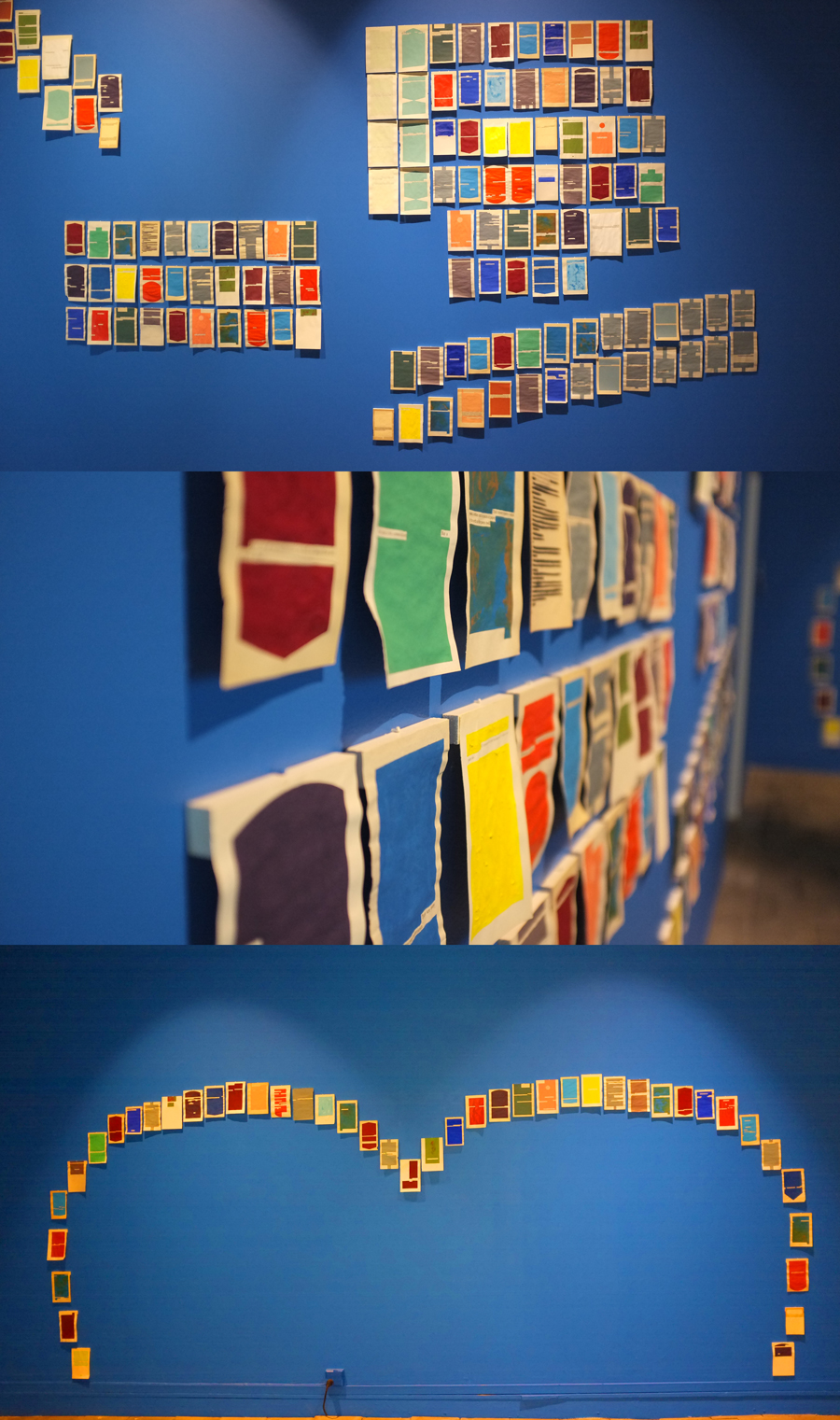 In addition to this installation, I've created 10 compositions for lightboxes that are placed around the city of Moss, posing the questions: "What do these words make you think about?" and, "How do you feel?" which gives the public the chance to react to them by sharing their responses by telephone and email. The responses will be documented on Momentum's website and converted into an audio recording that will be continuously updated and played at the square outside of Moss's town hall for the duration of the exhibition.