Instabilidade Permanente | Permanent Instability [EN bellow]
Casa da Imagem
Instabilidade Permanente reclama a instabilidade como um elemento permanente e sugestiona-a como algo positivo, desejável e necessário à temperatura humana. Na base deste argumento está o carácter paradoxal com que a instabilidade circula nas sociedades contemporâneas. Se por um lado é apresentada de modo favorável e como um necessário contexto para o desenvolvimento, por outro lado surge como um elemento oposto à liberdade, emancipação e sensação de possibilidade de acção. Actualmente a instabilidade aparece debaixo da sombra do neurótico tal como a agitação apareceu em tempos sob o espectro da histeria.
Fazendo referência à obra "Nas prisões do possível" de Marina Garcés, Instabilidade Permanente procura criar um discurso sobre a inevitabilidade dos destinos dos sujeitos contemporâneos, sobre o seu poder de escolha, sobre o lugar do arbitrário, da transformação permanente - ou ruína, da atenção, da solidão dos sujeitos e de uma sensação de suspensão.
Vista geral / Room view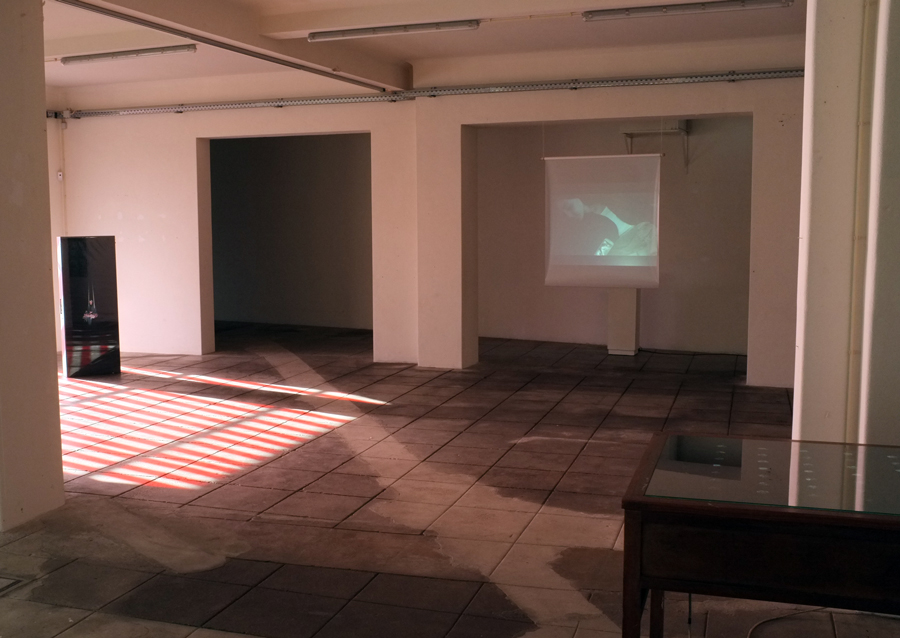 In Permanent Instability, instability is reclaimed as a permanent condition and suggests it as something positive, desirable and necessary to human subjectivity. Underlying this argument is the paradoxical nature with which instability circulates in our contemporary society. If in one hand it is presented favourably as a necessary device for development, on the other, it appears as a terminology used in opposition to ideas of liberty, emancipation, and the sensation of possible action. Nowadays, instability appears under the spectrum of neurosis as in times agitation was associated to hysteria.
Alluding to the text "In the Prisons of the Possible" by Marina Garcés, Permanent Instability looks to create a discourse about the fate of contemporary individuals, their power to choose, its randomness, of the never-ending transformation - and ruin, of attention, of loneliness of subjects and an overarching sensation of suspension.
'A Sorte ou 'A morte / Change or Death
Fujitrans print 89,5x114 cm
+
Nas prisoes do possivel/In the Prisons of the Possible
Mp3 - 3'30''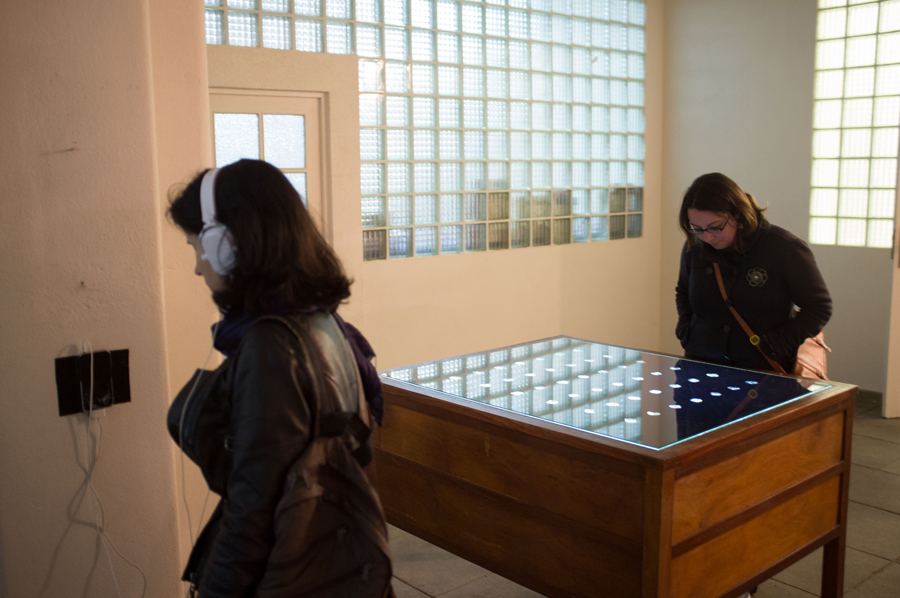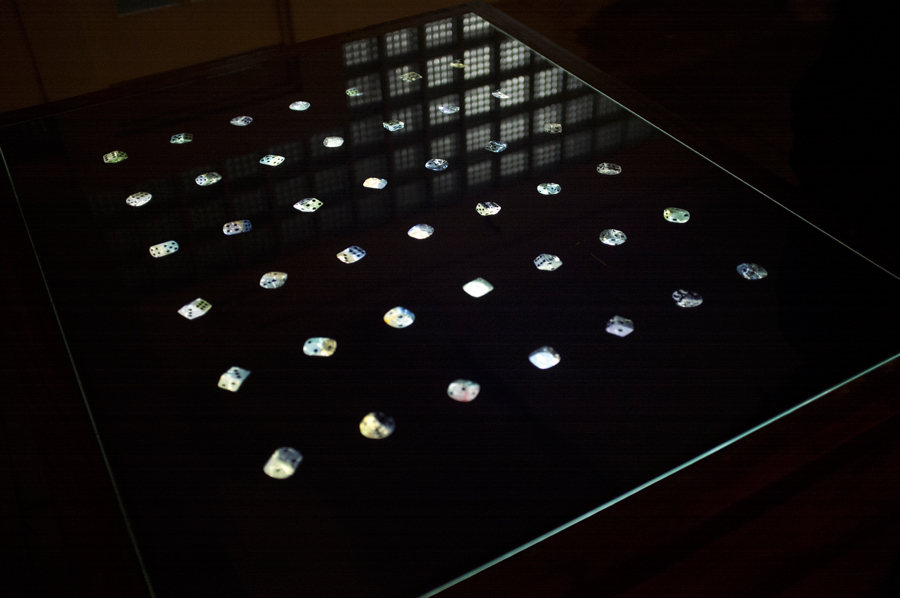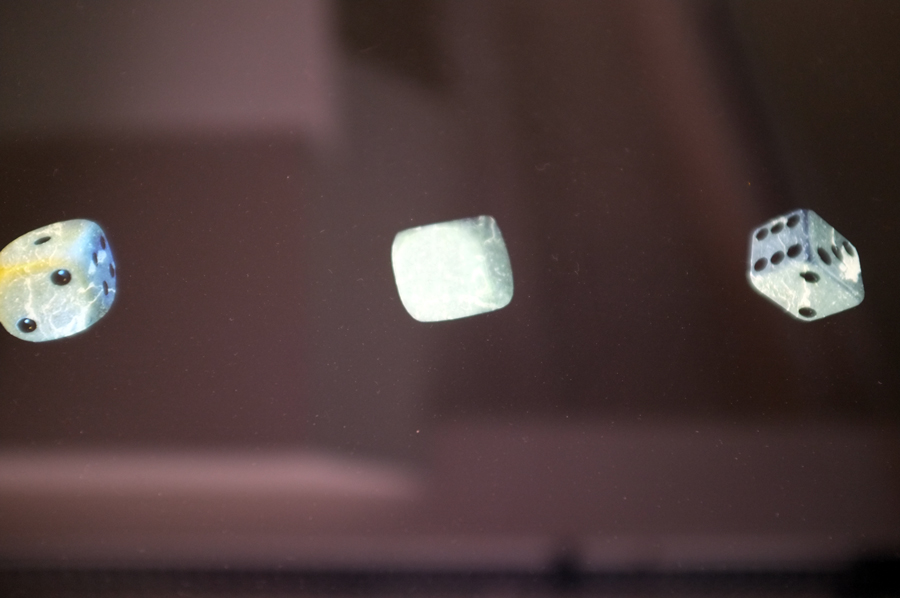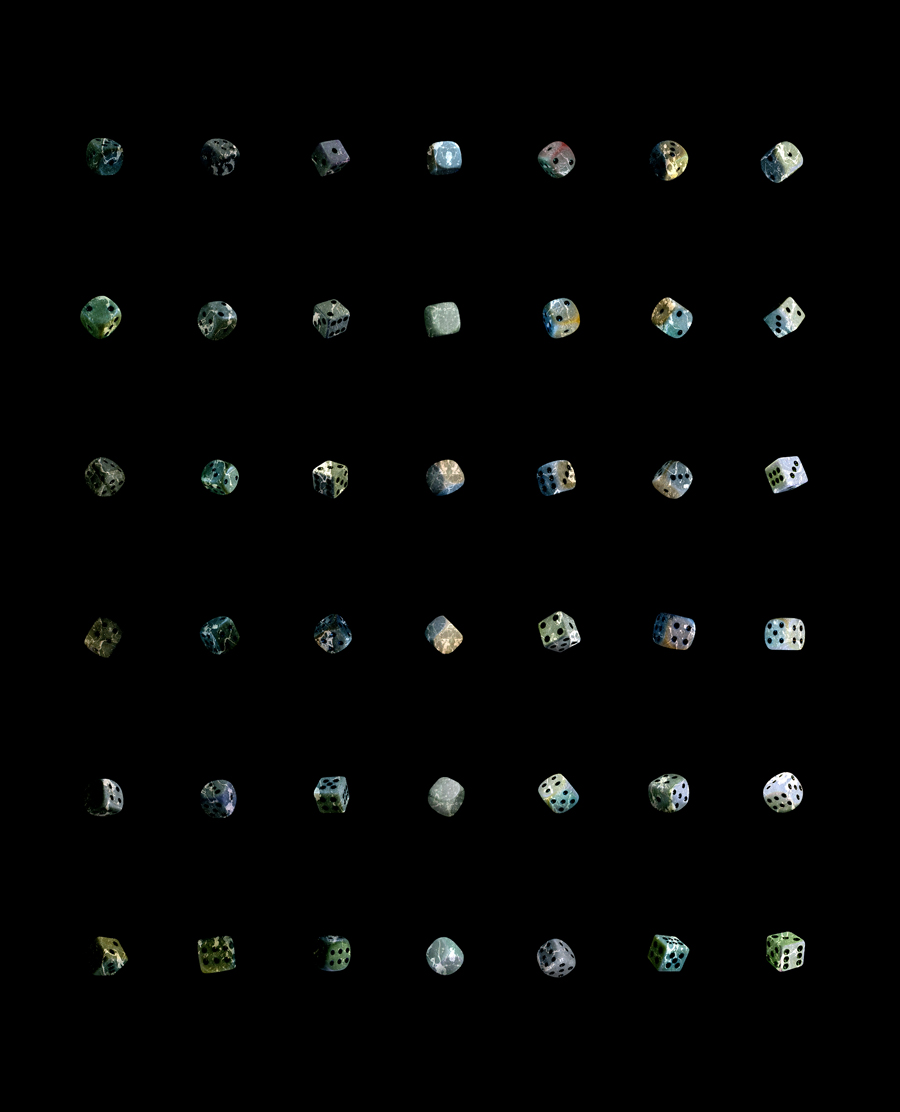 Progressao e mesmidade / Progression and sameness
6mm Optical Sound
35x70 cm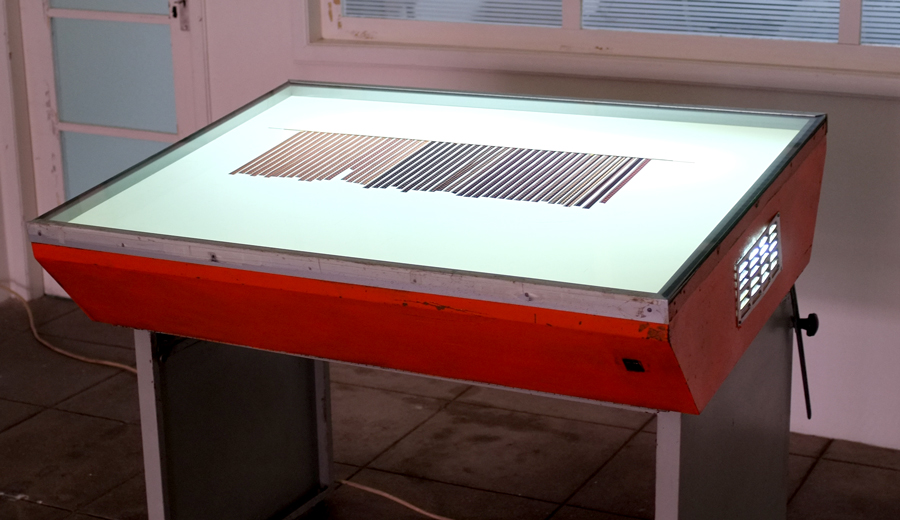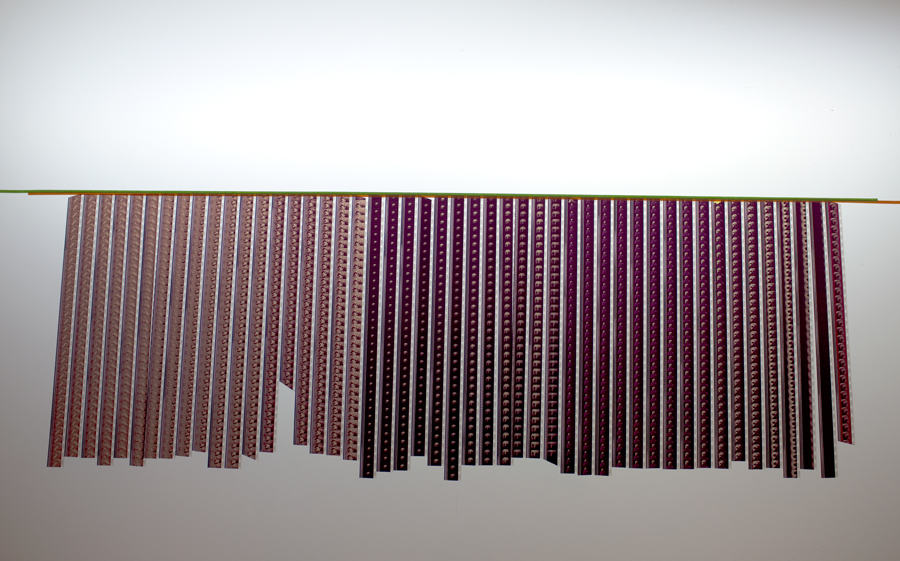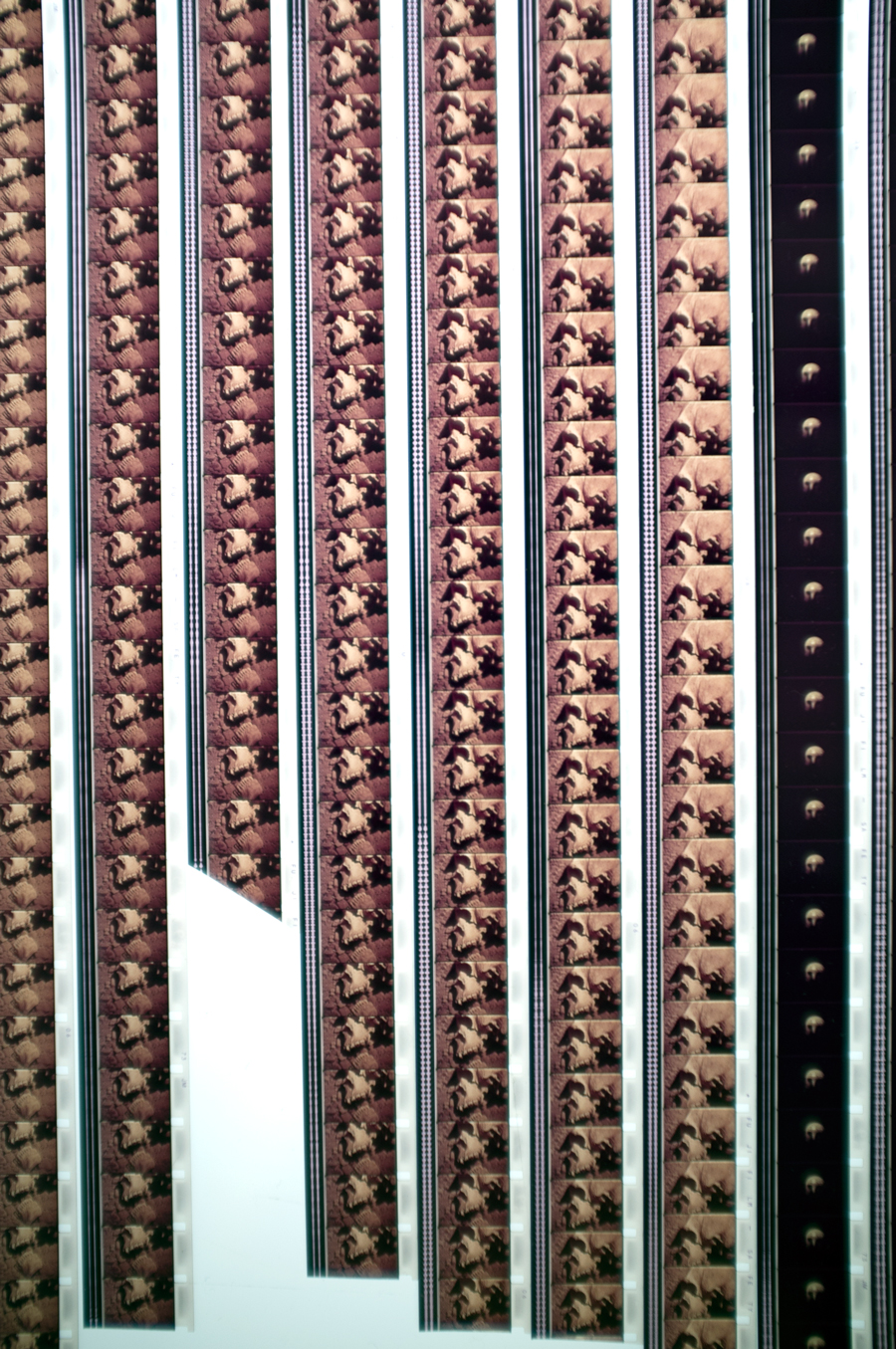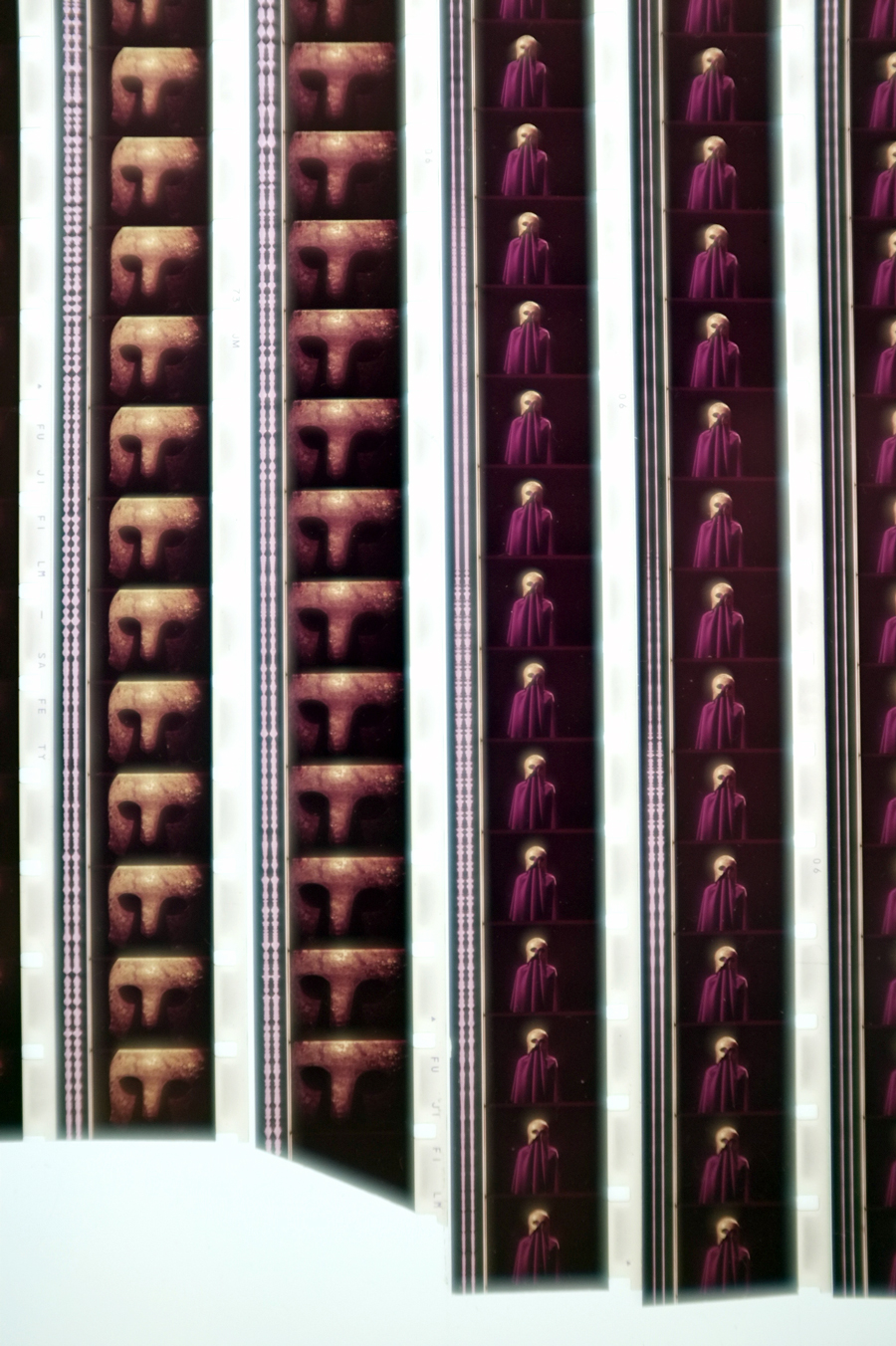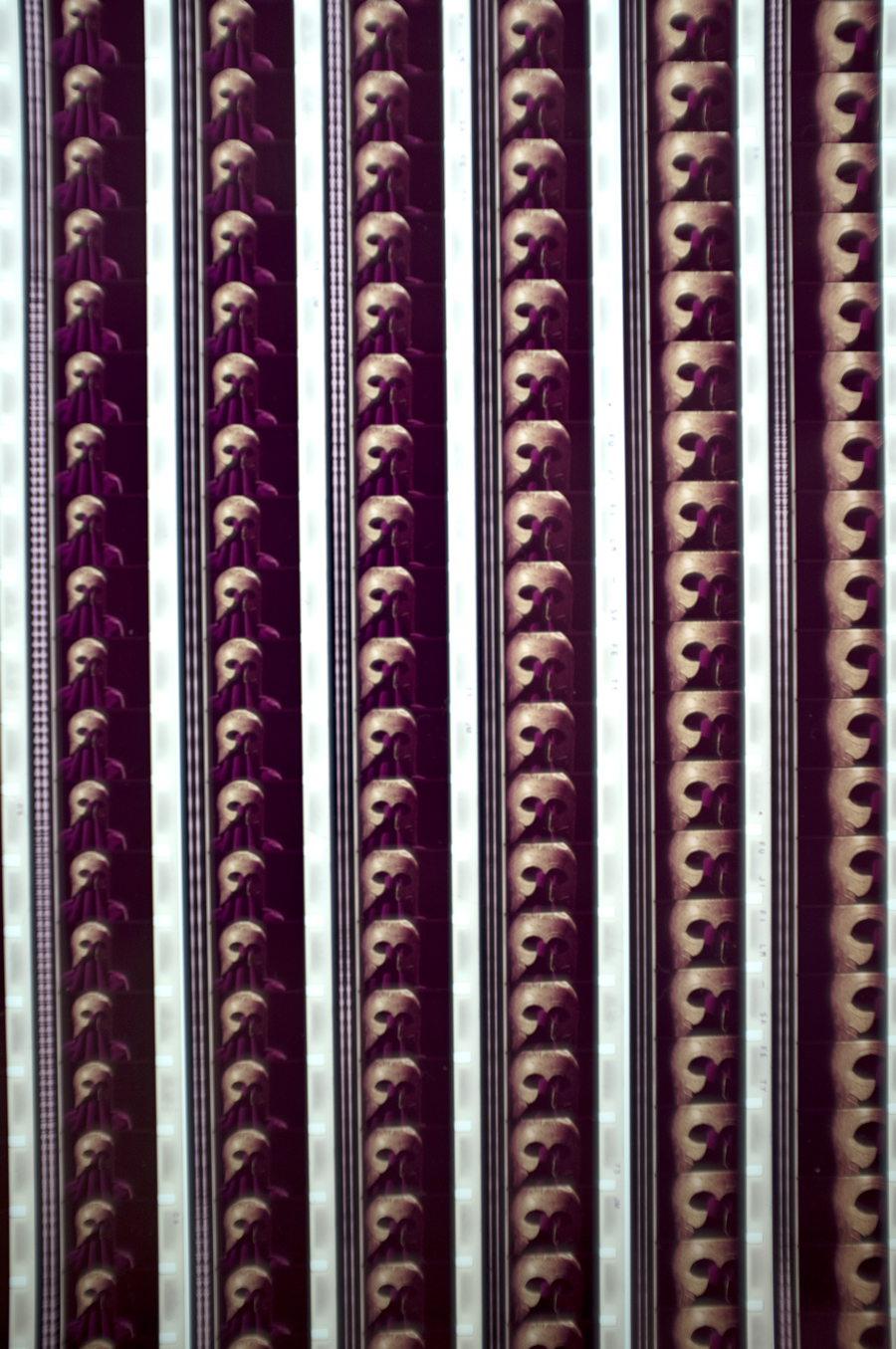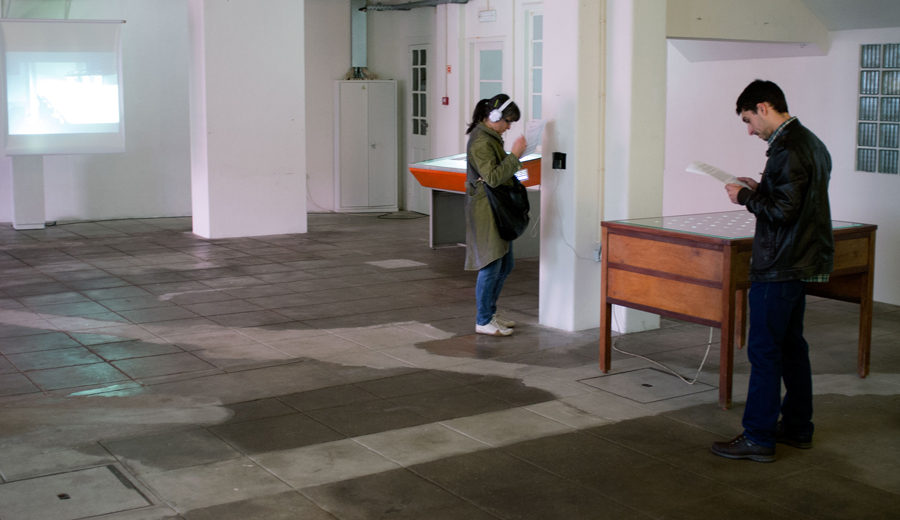 Instabilidade Permanente / Permanent Instability
HD-PAL, BW 3'01''

Bamboar discreto / Discreet Swing
Fujitrans
60x154,5 cm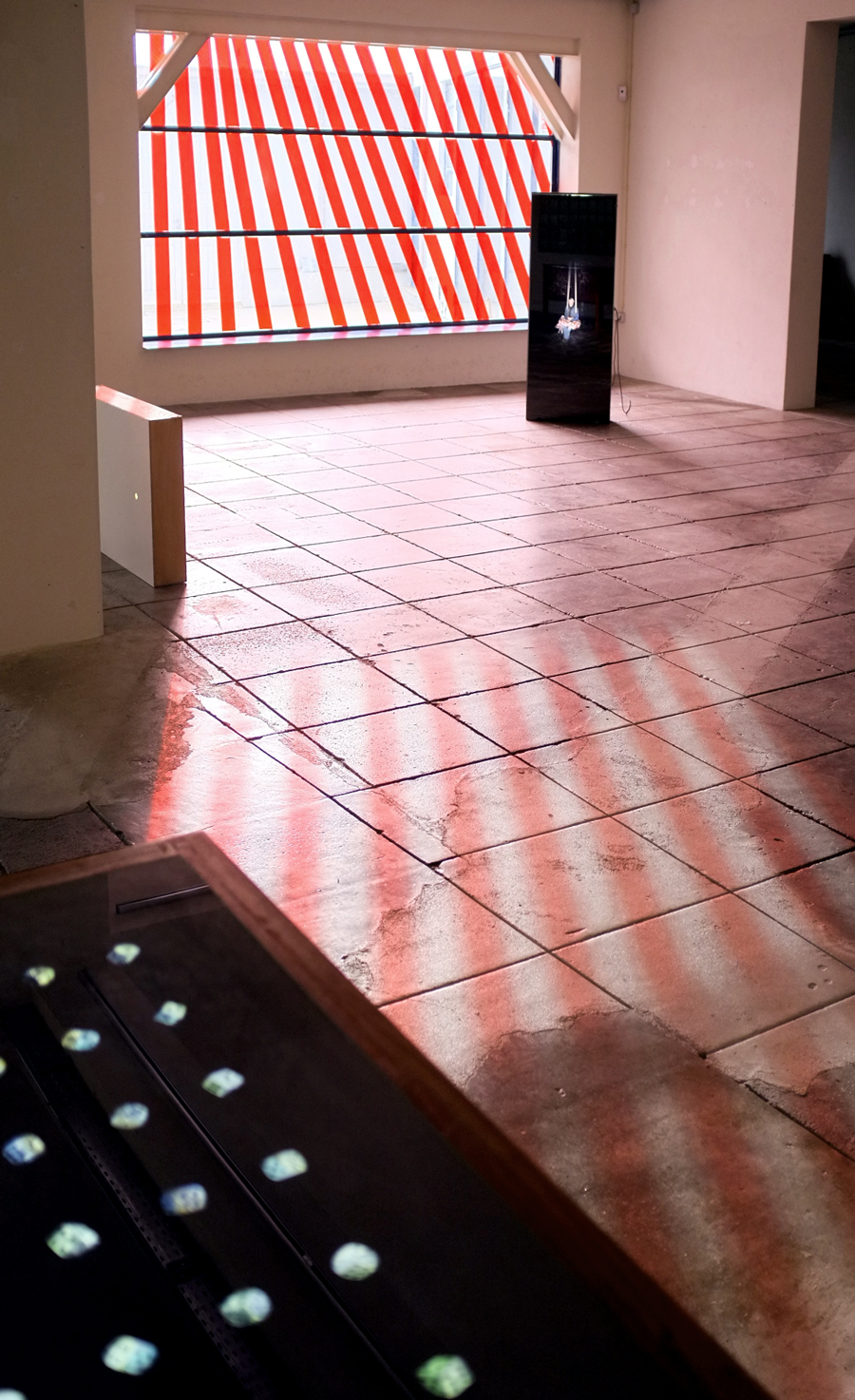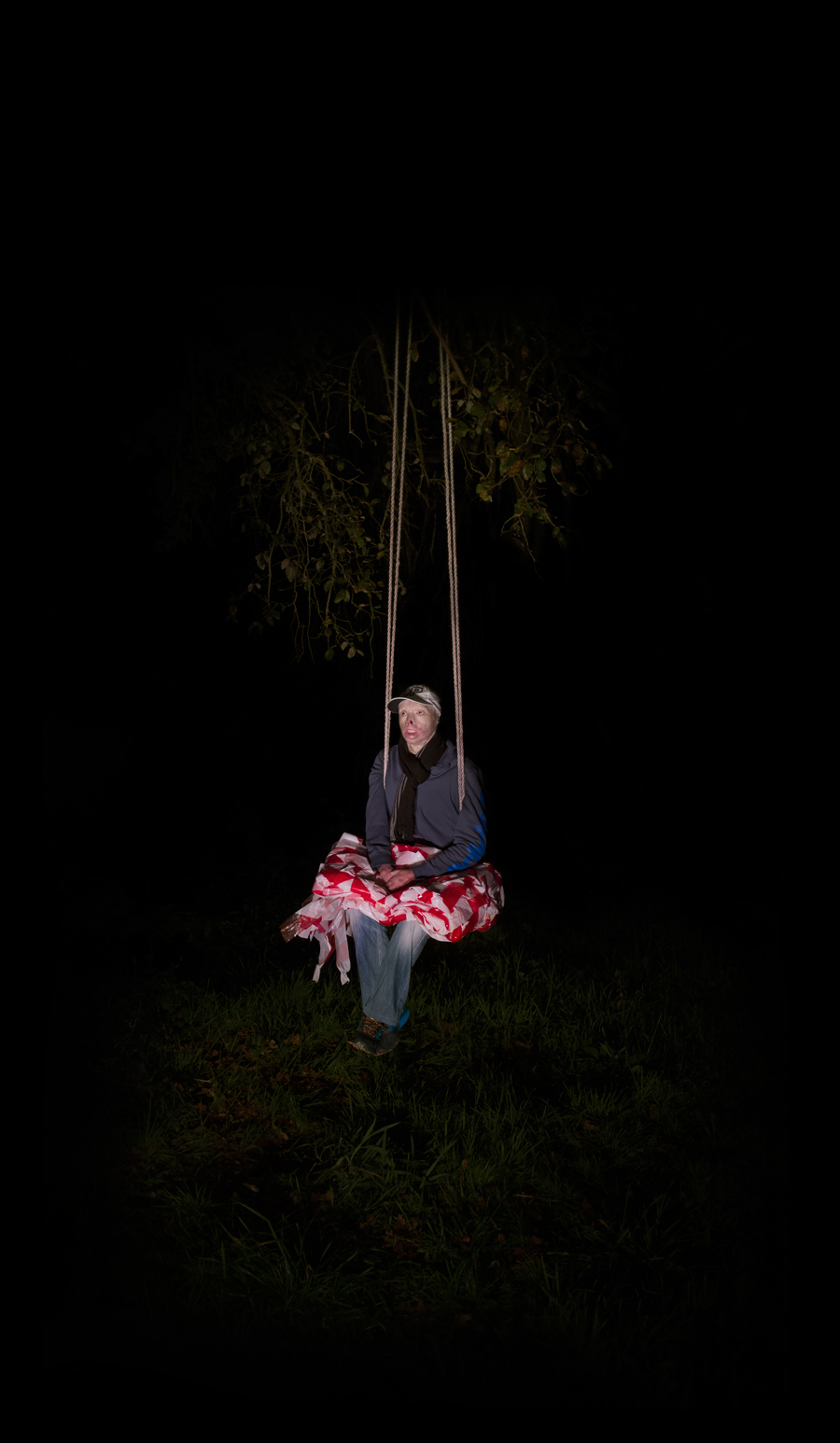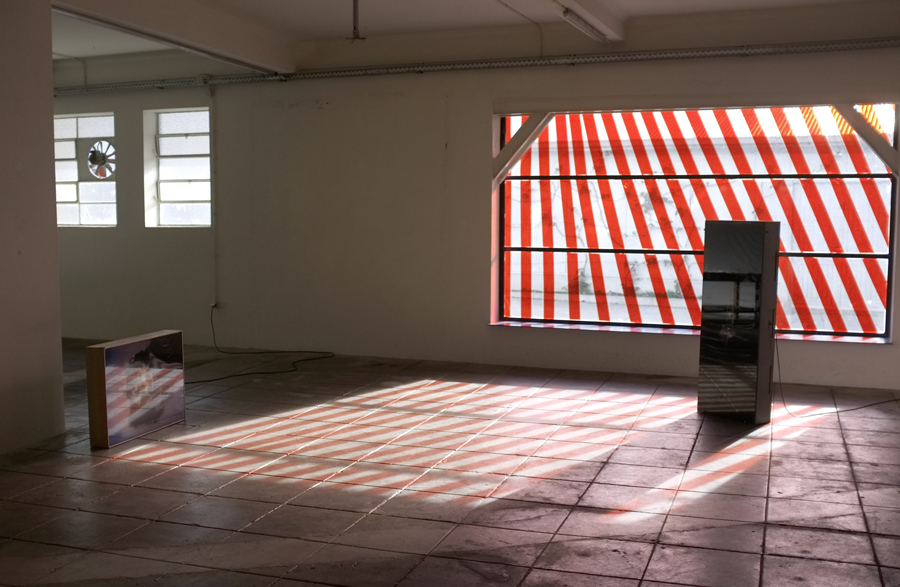 Inventario da hibridizacao / Inventory of Hybridity
[series]
Fujitrans 100x70 cm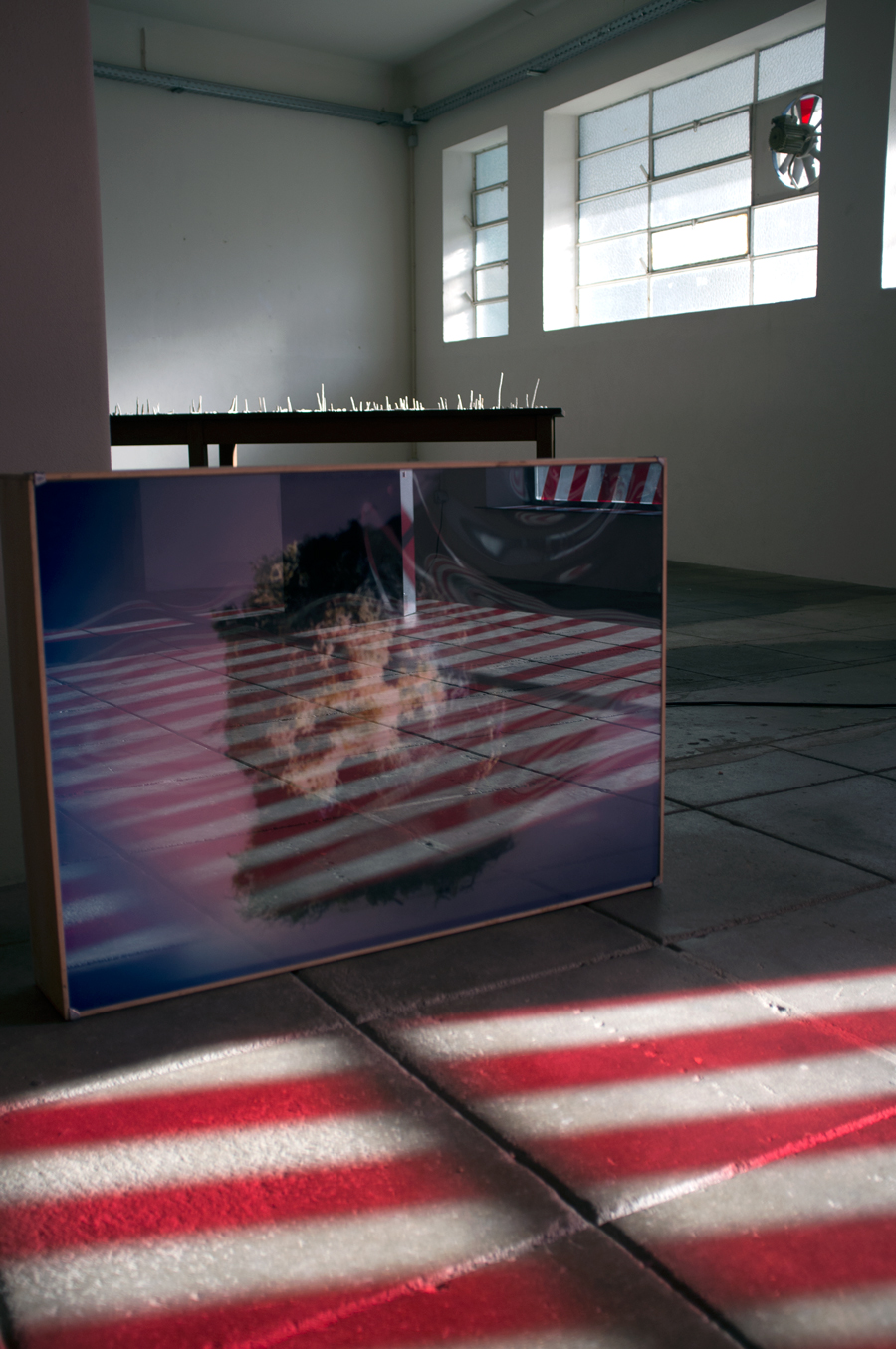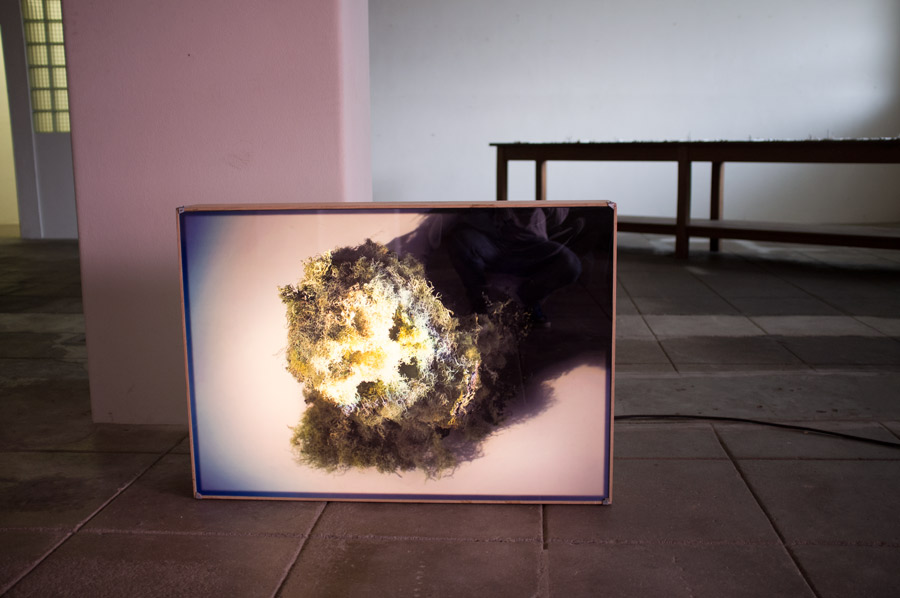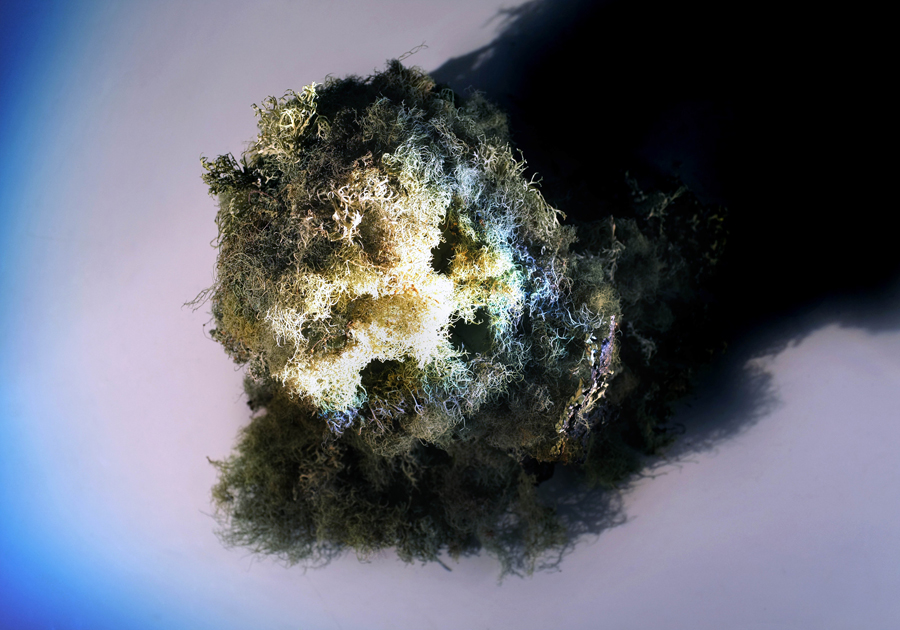 Gravidade aleatoria e nao-aleatoria / Random and not-random gravity
Estalactictes formadas a partir da tinta de parede de um complexo industrial abandonado; facsimile em barro; mesa de madeira.
Stalactites formed out of the paint of the walls of an abandoned industrial complex; facsimiles in clay; wooden table.