The exhibition From Turbulence to Rule or The Discreet Transformation of Occurrence departs from a homonymous text by Roger Caillois that speaks to the relation between people and vertigos (and the taunting they generate). From that idea I present works made out of labels, traffic signs, striped chevron barrier tape, drawings, and words, operating discreet and cyclic actions in the attempt to materialize the relation between the continuous and yet discreet constitution and vulnerability of the subject in relation to the limits imposed to its action.
The exhibition took place at Galeria Má Arte (PT).
Se tens olhos pára - STOP from Andre Alves on Vimeo.

The limit of action: Gummed labels over wall 190cm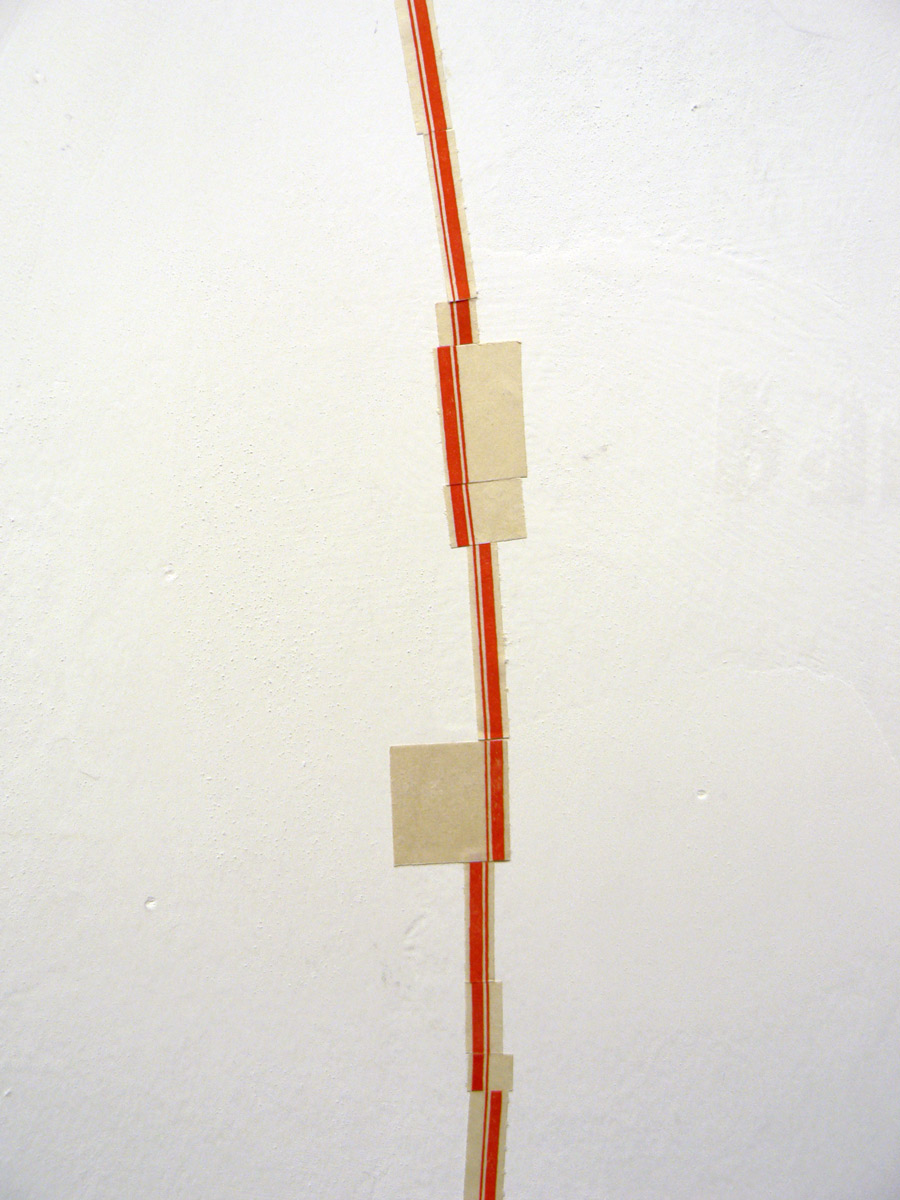 The limit of action (detail)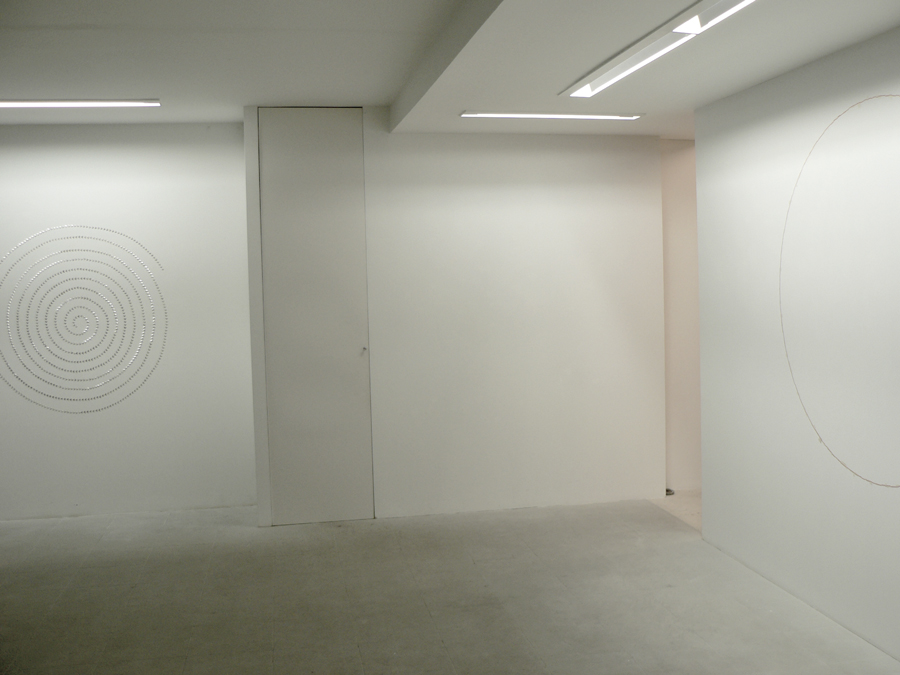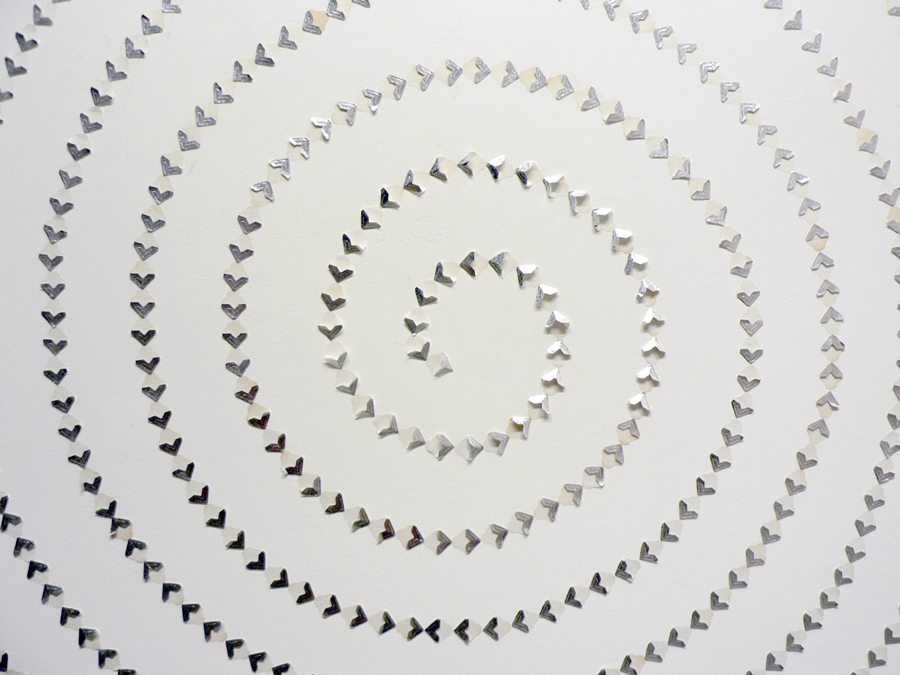 Action counter action: Photo album corner; 145cm diameter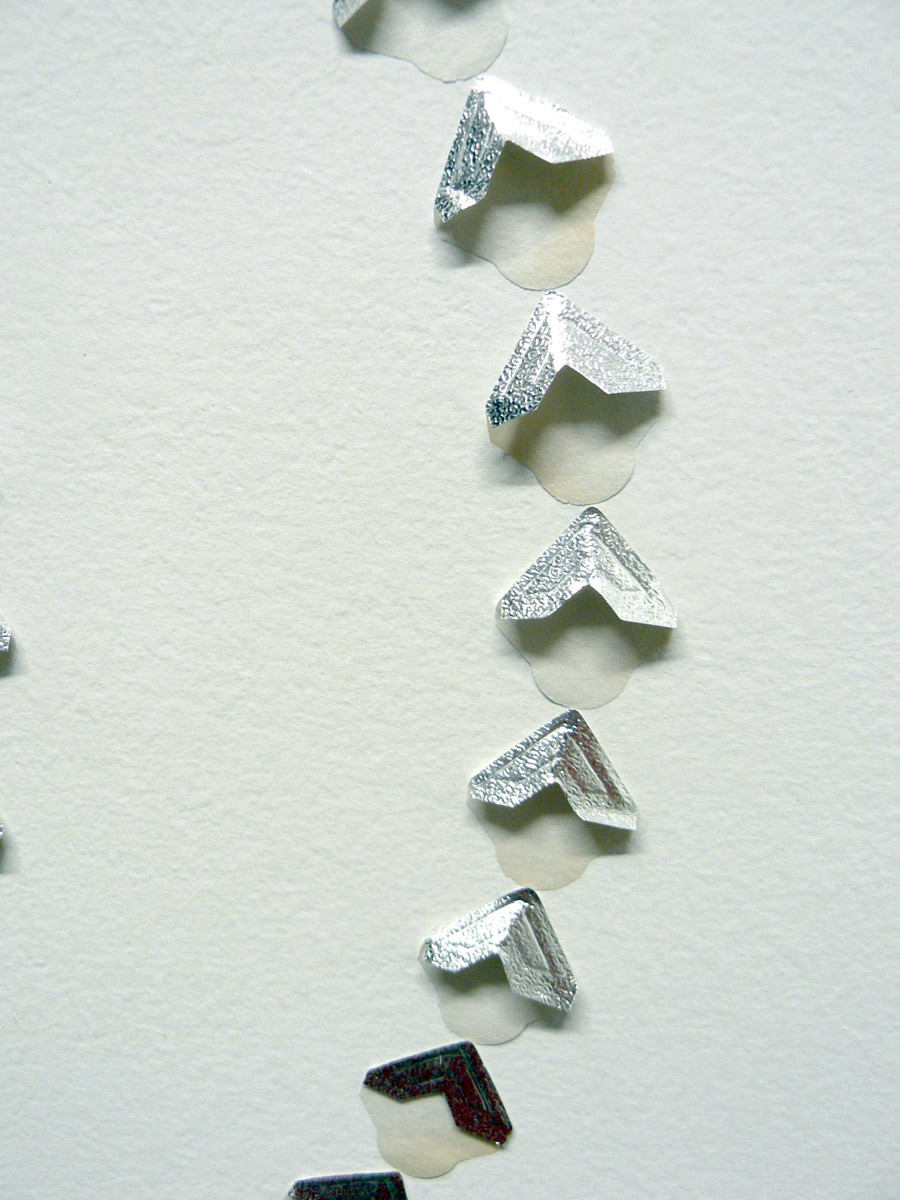 Action counter action (detail)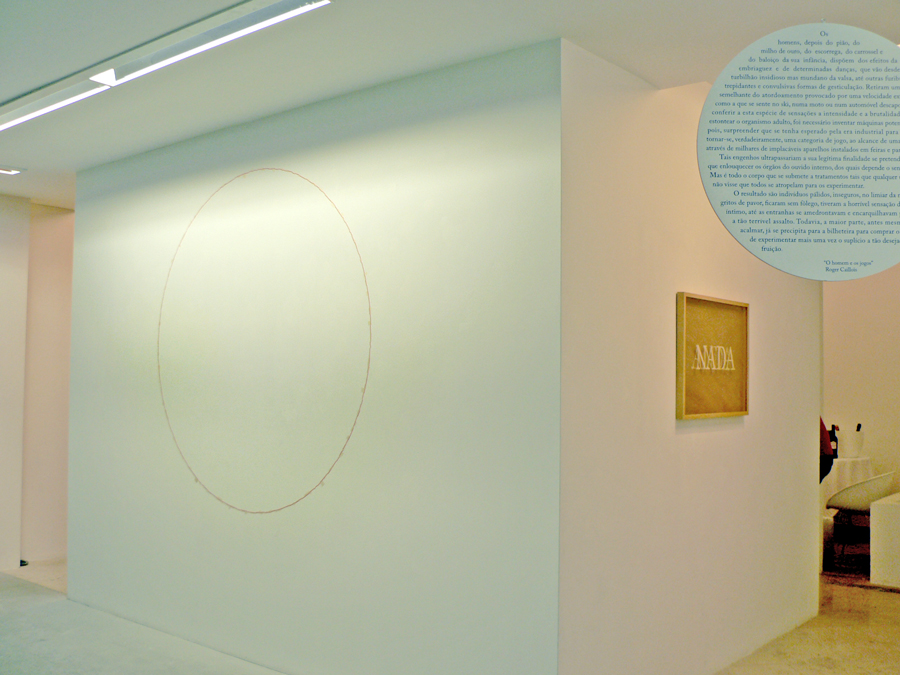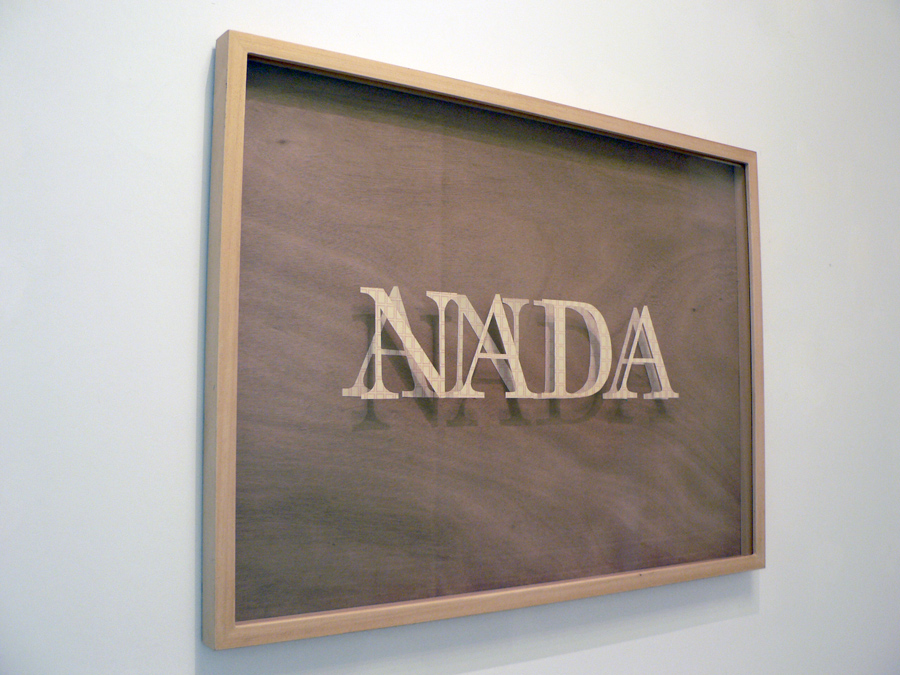 Nada Anda Nada|NothingWalksNothing: Gummed labels, shadow. 56x76cm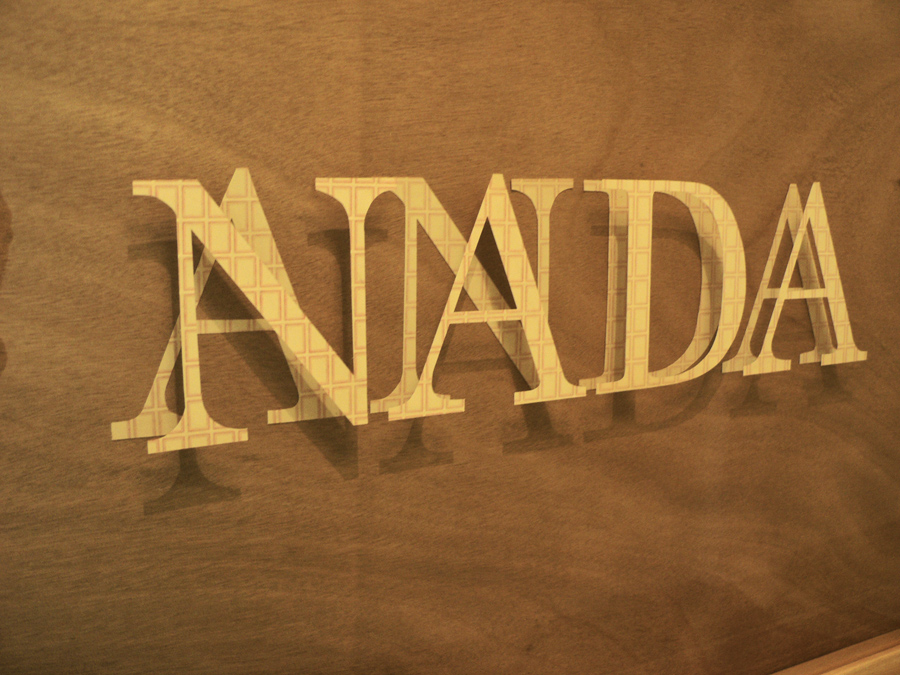 Nada Anda Nada (detail)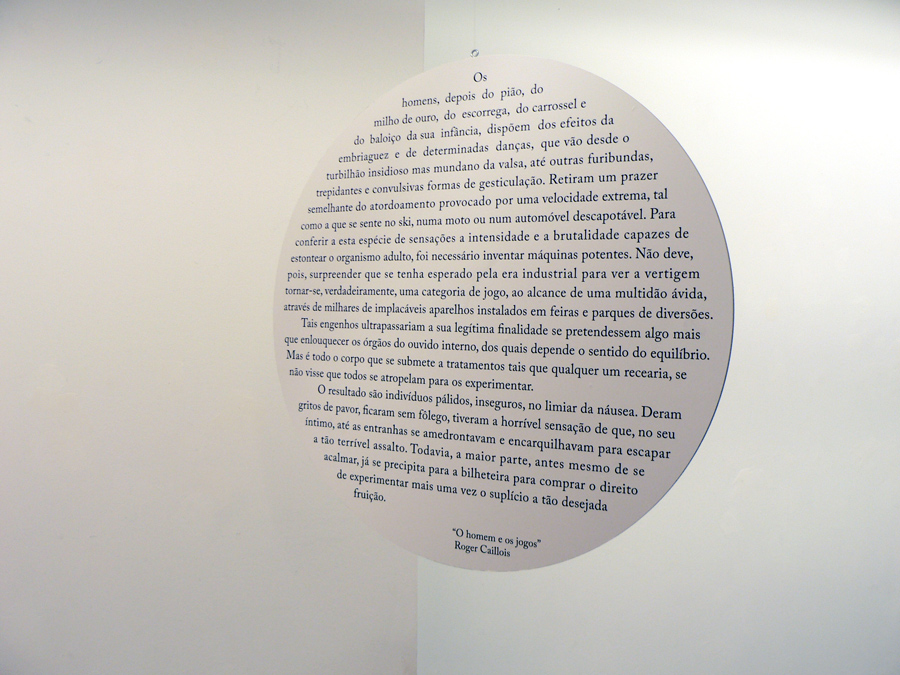 From turbulence to rule: Vinyl over pvc. 50cm diameter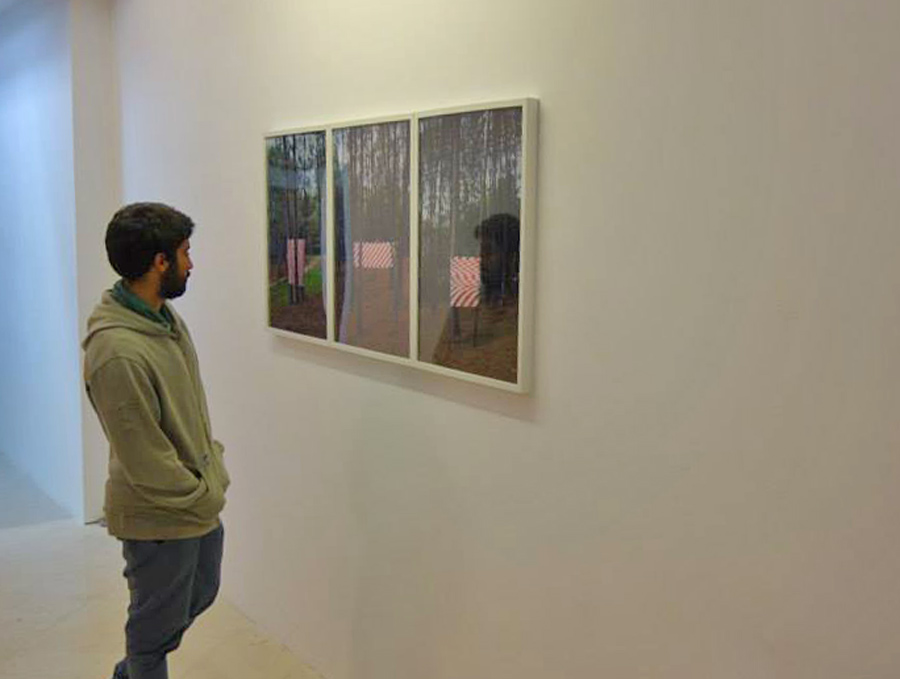 Natural landscape: Digital Print 50x70cm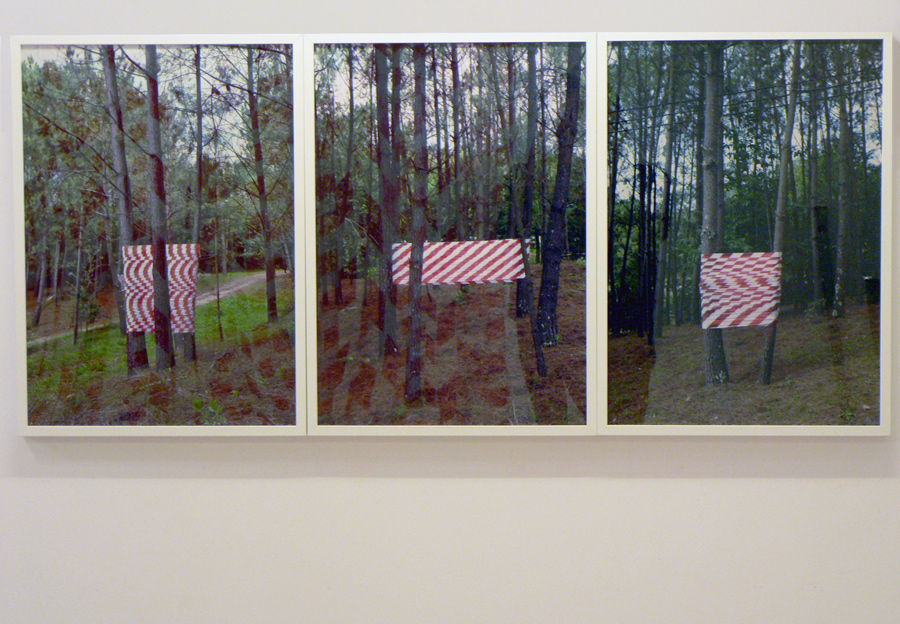 Natural landscape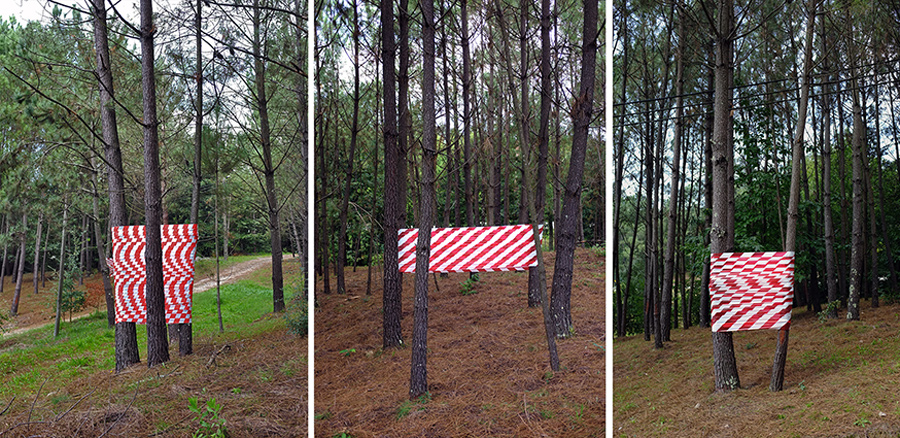 Natural landscape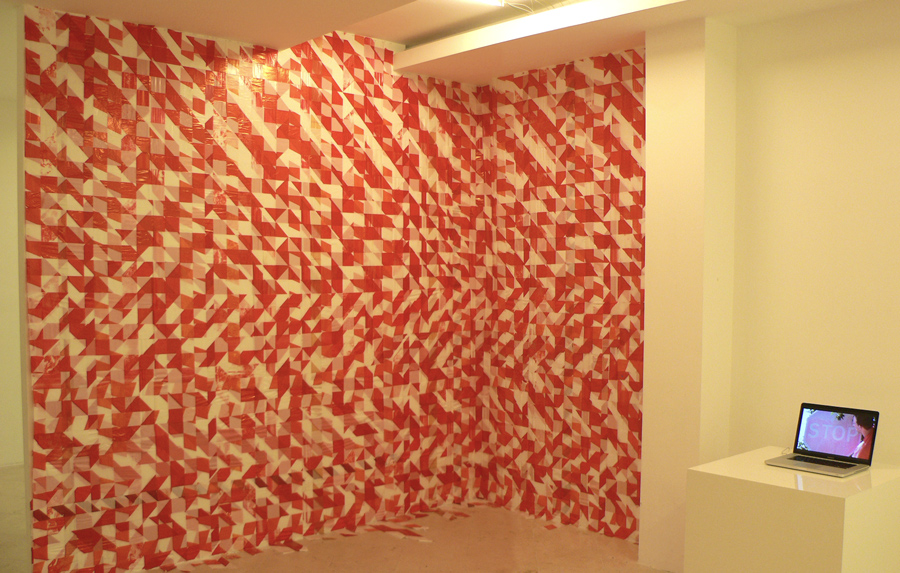 Fazer fitas : Chevron plastic tape 6 x 3,5mts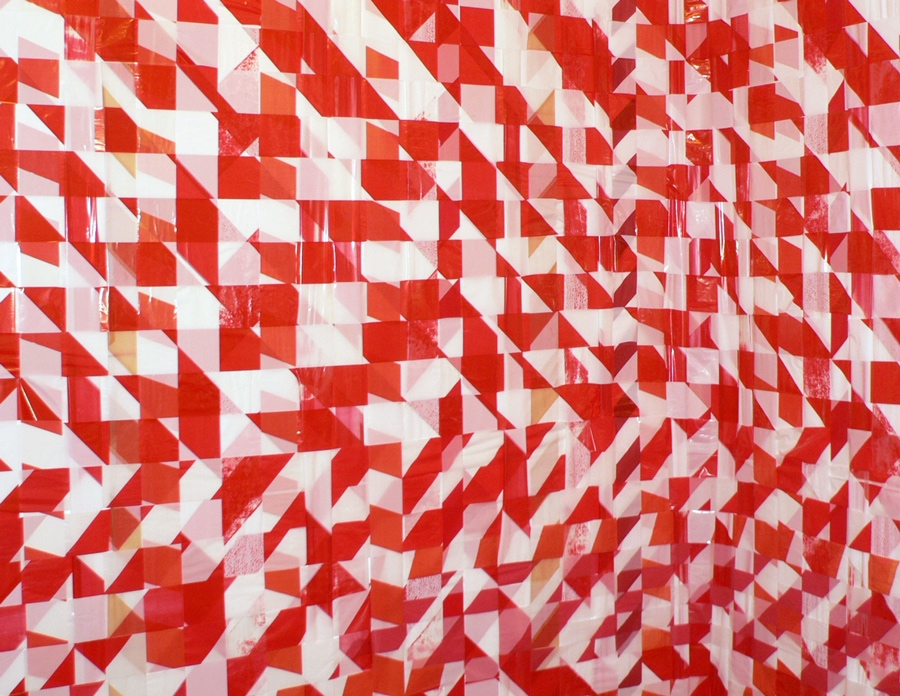 Fazer fitas (detail): used & new chevron plastic tape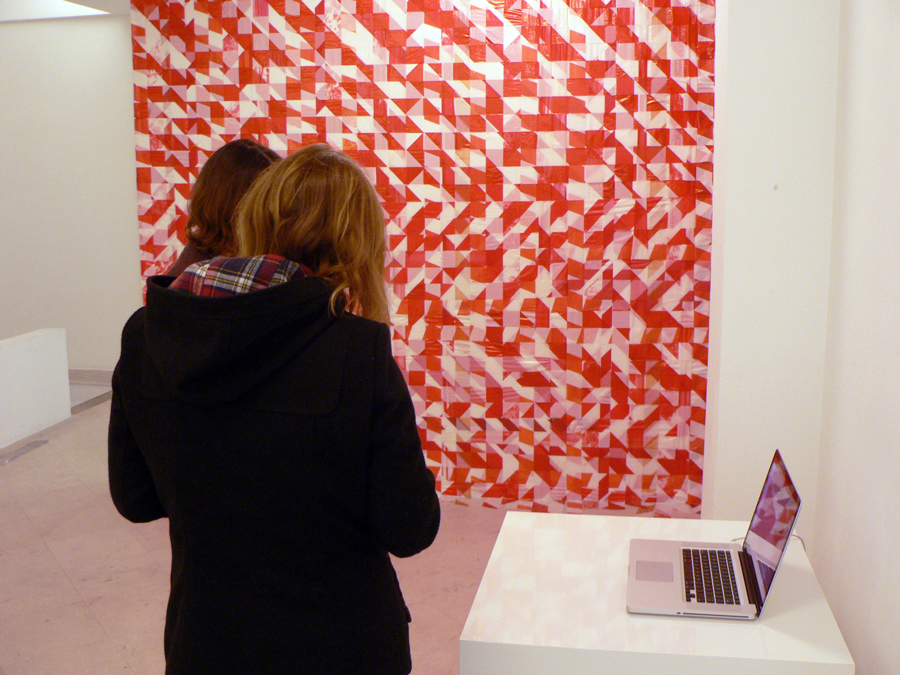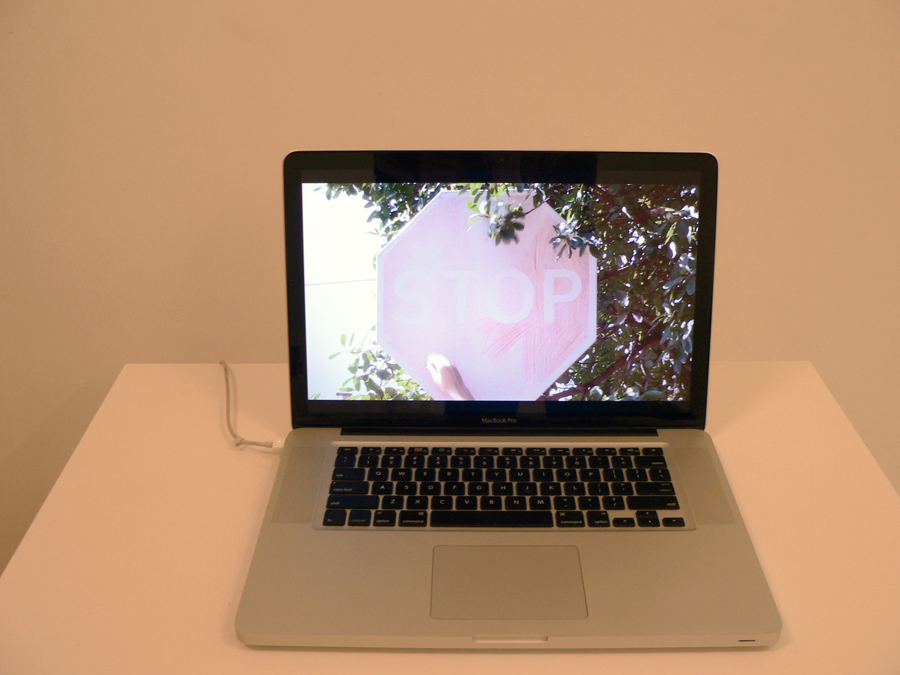 STOP- Se tens olhos pára: Vídeo HD DV-Pal, color, 7'24''